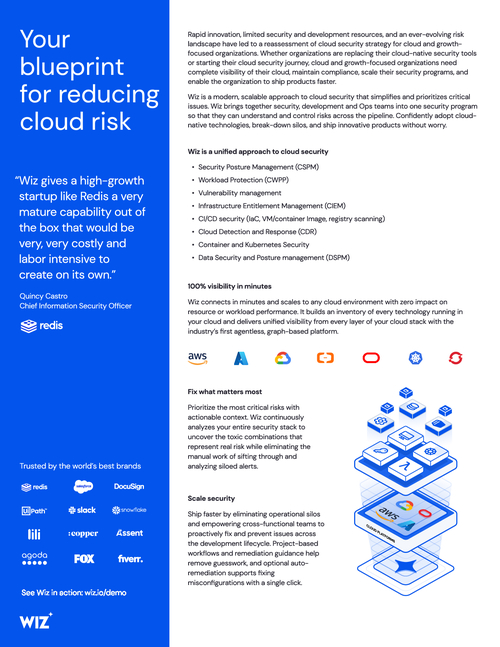 Rapid innovation, limited security and development resources, and an ever-evolving risk landscape have led to a reassessment of cloud security strategy for cloud and growth-focused organizations.
Whether organizations are replacing their cloud-native security tools or starting their cloud security journey, cloud and growth-focused organizations need complete visibility of their cloud, maintain compliance, scale their security programs, and enable the organization to ship products faster.
Download this solution brief to learn more about:
Security Posture Management (CSPM);
Workload Protection (CWPP);
Vulnerability management.