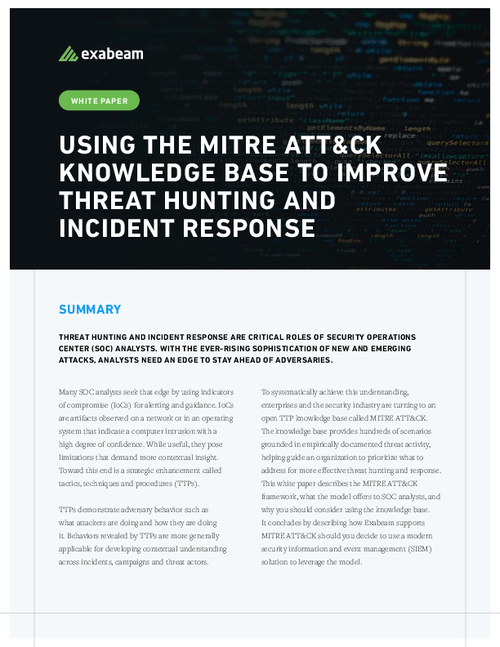 Threat hunting and incident response are critical roles of security operations center (SOC) analysts. With the ever-rising sophistication of new and emerging attacks, analysts need an edge to stay ahead of adversaries.
This paper describes the MITRE ATT&CK framework including:
What the model offers to SOC analysts;
Why you should consider using the knowledge base.
Security leaders and practitioners will find this paper useful for planning security solutions to stay ahead of adversaries.