Federal Agencies Tech Brief: Security Investigation, Detection and Rapid Response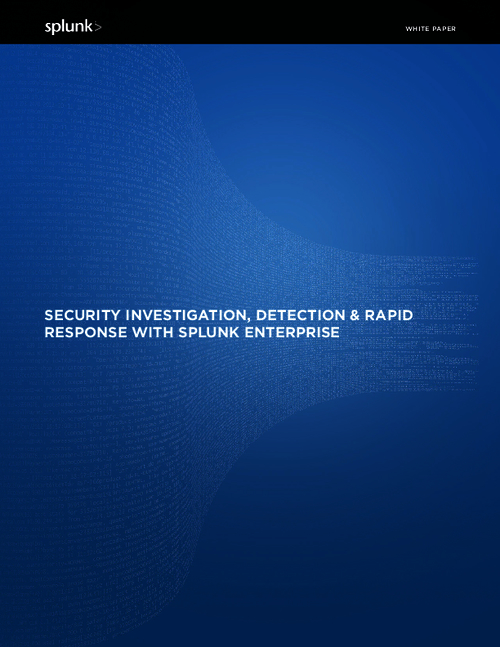 The fact that Federal agencies are prime targets for the most sophisticated cyber threats is undeniable. If cyberattacks are inevitable, then robust capabilities for security investigation, threat hunting, and rapid response are essential. Government cybersecurity professionals require visibility across their silos of information as well as a capability to help them distinguish routine alerts from serious breaches.
Fortunately, the voluminous data created by many different security (and non-security) technologies is machine data. With an analytics-driven approach to security, agencies can have central access to all machine data from any source, regardless of format or location, designed to deliver timely and comprehensive security investigations and response.
Download this whitepaper to understand how your organization can:
Aggregate, index and store all machine data from any source regardless of format or location
Perform multi-step analysis to identify evidence of infection or attack
Quickly find patterns, relationships and indicators by interacting with data
Exploit broad analytical capabilities with graphic analysis
Apply a security analytics cycle to improve detection of malicious activities