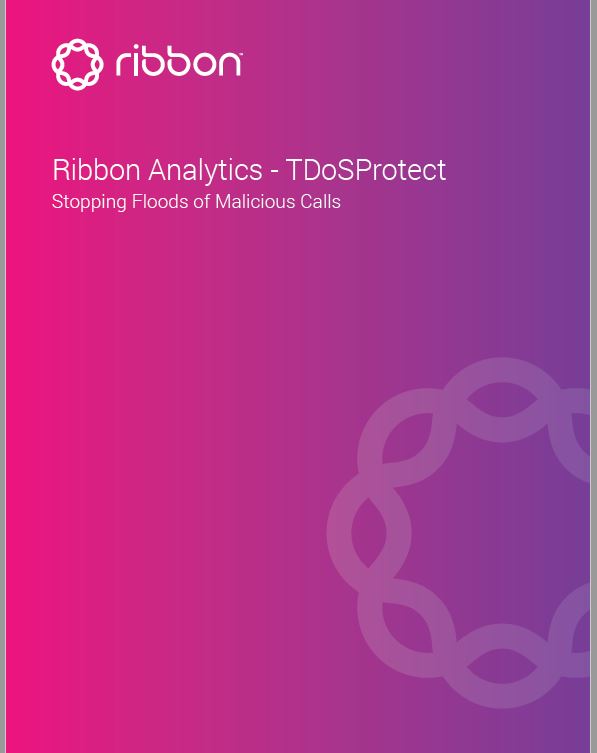 How do you know if you are protecting your real-time communication networks from unwanted calls coming in that appear to be valid, but in fact they are malicious attempts to tie up communication applications such as IVRs or PBX trunks with long call duration times?
Telephone Denial-of-Service (TDoS) attacks are increasing every day. They are often part of an extortion scheme where a bad actor demands payment, then launches a continuous stream of phantom calls that block normal calls in your business until payment is received.
Download this whitepaper to learn how Ribbon's TDoSProtect analytics application uses granular tracking algorithms to mitigate these attacks.