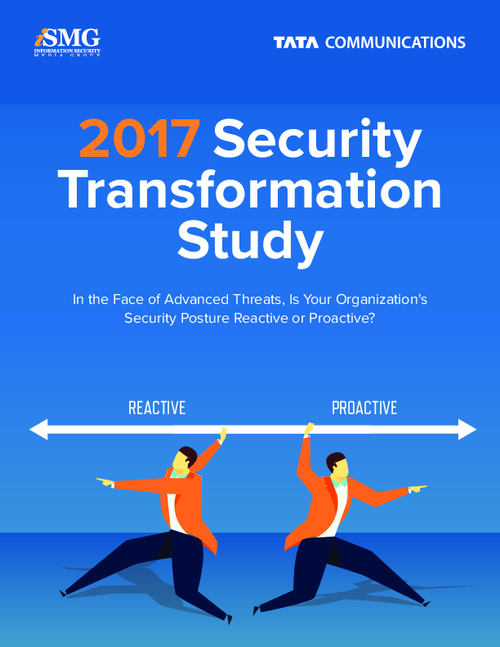 As of Q1 2018, the global cybersecurity community finds themselves inundated with both internal and external advanced threat actors who are stealthier, more resilient and sadly, more effective than they have ever been before. Many organizations are coming to terms with deciding whether their security posture is appropriately proactive, or if unknown or unpatched vulnerabilities are rendering them merely reactive.
While sixty-one percent of security leaders rate the strength of their organizations' overall security posture as above average or superior (as compared to peers in their sectors) paradoxically, 77 percent of these same leaders say advanced threats against their critical information systems have increased over the past 12 months. And 46 percent say that, when it comes to detecting and stopping these advanced threats, their organizations' security postures are mostly or fully reactive.
These are among the results of the Q4 2017 Security Transformation Study in which about 260 global security leaders participated. Download this newly released executive report to learn more about:
The state of organizations' security posture at the precipice of 2018;
Which factors most prevent organizations from enhancing their threat-hunting capabilities;
Which key investments organizations are making in 2018 to create a more proactive security organization.