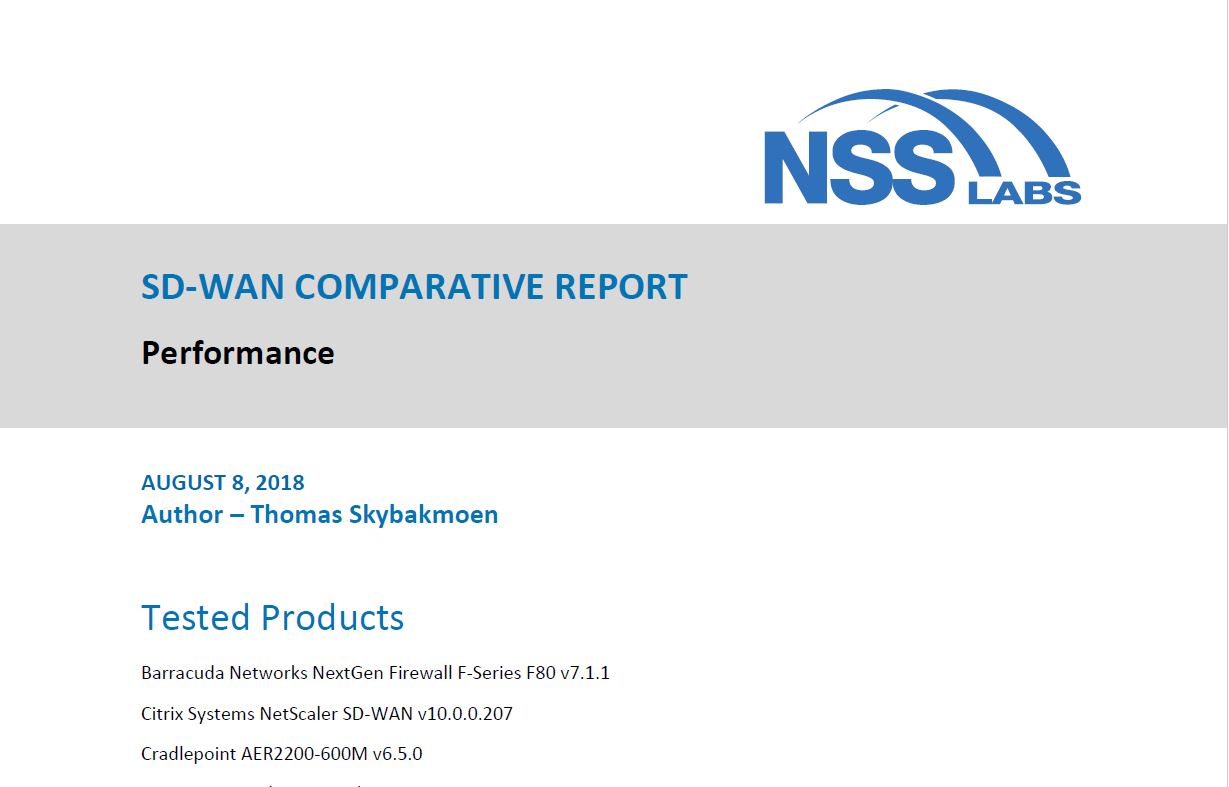 Implementation of software-defined wide area network (SD-WAN) solutions can be a complex process, with multiple factors affecting the overall performance of the device.
NSS research indicates that SD-WANs are typically deployed with the vendor's pre-defined or recommended (i.e., "out-of-the-box") settings. The tested SD-WAN products were configured with vendor-recommended settings in order to provide readers with relevant QoE and performance based on their expected usage.
Download this report to learn more about:
Detailed analysis of the key components that matter most to your organization;
An overview of the tested products and which ones are best suited for your company;
Comprehensive test methodology and more.