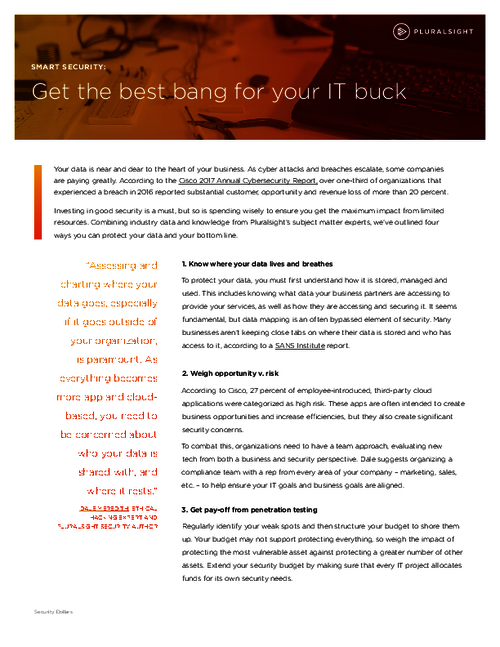 According to the Cisco 2017 Annual Cybersecurity Report, over one-third of organizations that experienced a breach in 2016 reported substantial customer, opportunity and revenue loss of more than 20 percent.
Investing in good security is a must, but so is spending wisely to ensure you get the maximum impact from limited resources. Combining industry data and knowledge from Pluralsight's subject matter experts, we've outlined four ways you can protect your data and your bottom line.
Download this whitepaper to learn more about:
Knowing where your data lives and breathes;
Tips on weighing opportunity versus risk;
Insights on protecting vulnerable assets.