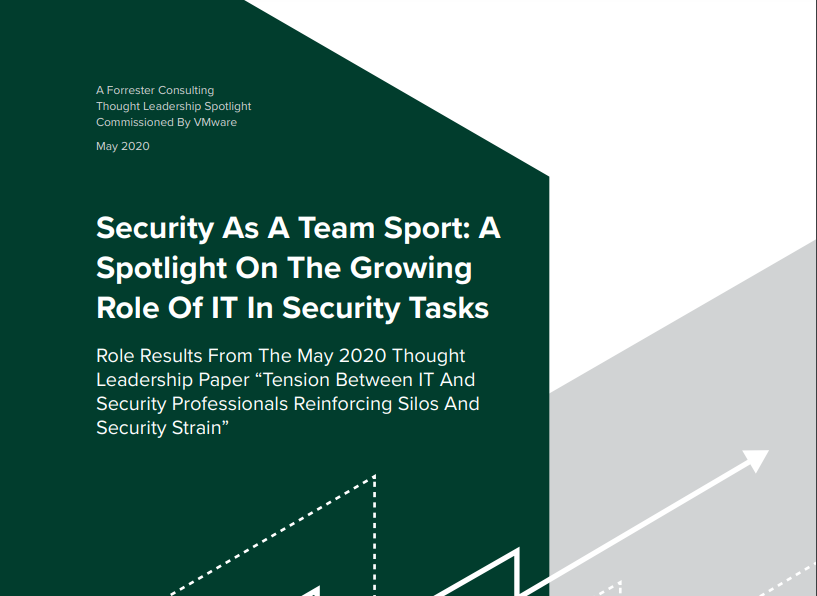 IT and Security teams are aware of the need for increased collaboration to avoid working against themselves, but is this a realistic goal? As IT takes on more Security tasks, what challenges do they face?
In this spotlight article, completed in partnership with Forrester, we found that the security team is dealing with an increasingly unmanageable portfolio of non-integrated and ineffective security tools and point products. In fact, of the 1,400+ respondents that participated in the survey, only 34% indicated that they are working with mostly or completely integrated security solutions.
Learn more about how organizations are faring in the roadmap to consolidation and how the growing trend towards a shared responsibility model can benefit your business.