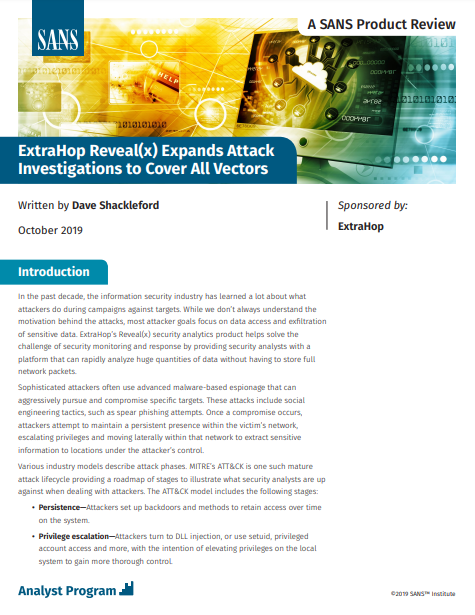 "By emphasizing ease of use, deep analytics campabilities, built-in intelligence and search tools and rapid event triage, many SOC teams could hit the ground running quickly with Reveal(x)."
- Dave Shackleford, SANS Institute Instructor
Learn how Reveal(x), cloud-native network detection and response for the hybrid enterprise, addresses the following core security areas as identified by the SANS institute:
Deployment model and flexibility
Broad visibility and context
Machine learning
Depth and breadth of Layer 7 protocol analysis
Decryption
The SANS team was provided with a review environment configured with a number of compromised systems exhibiting mock attack activity. The review details their experience with several security use cases, including Detection/Response, Proactive Threat Hunting, and Hygiene and Compliance.