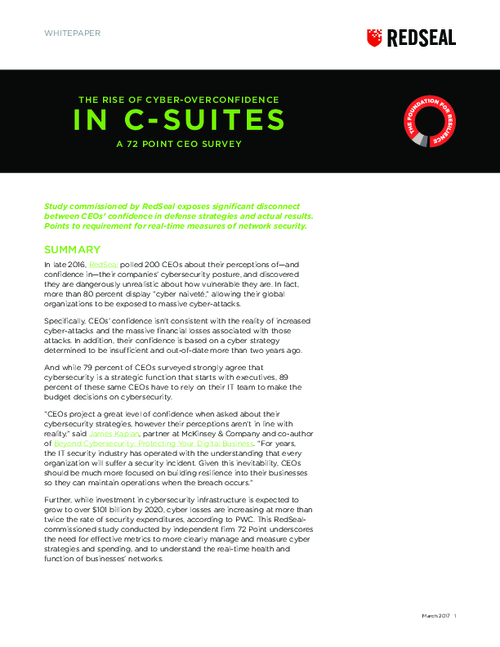 A RedSeal-72Point study of 200 CEOs about their perceptions of cybersecurity posture discovered that many are dangerously unrealistic about how vulnerable they are. In fact, more than 80 percent displayed "cyber naiveté," allowing their organizations to be exposed to cyber-attack.
This study reveals the disconnection between confidence in cyber strategies and actual results, and points to a need for real-time measurement of network security.
Download this study to learn more about:
Why CEO's are challenged to assess the true value of their cybersecurity;
Which solutions provide meaningful metrics on an organization's digital resilience and ability to withstand a breach;
How to build confidence and deliver valuable insight to guide cybersecurity investments.