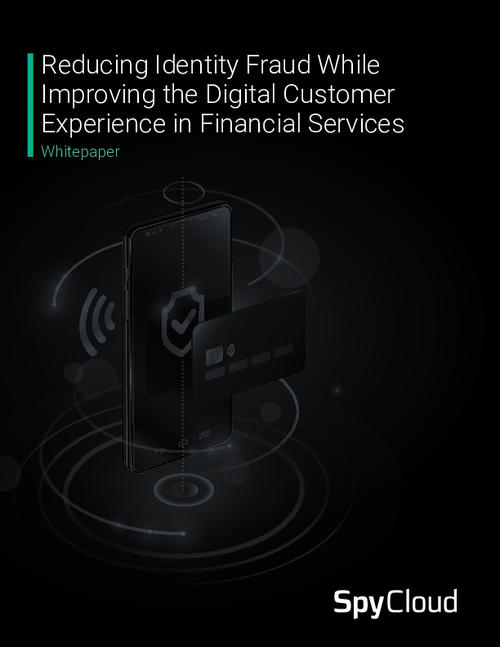 Recent changes in consumer behaviors and stronger reliance on online transactions create a fertile ground for identity fraud in the financial services industry.
Financial institutions are hard pressed to meet consumer expectations of high levels of account security while also maximizing the user experience.
Are you doing all you can to balance prevention controls with fraud mitigation, while ensuring a quality customer experience? Learn how implementing seamless and fast fraud analysis tools can help financial institutions strike that balance.
Download this whitepaper for insights on:
Common attack scenarios cybercriminals capitalize on in the FI customer journey
Why a more thorough understanding of consumers' risk is critical – and more possible than ever
How to use predictive risk scores based on analysis of recaptured underground data to enhance the customer experience