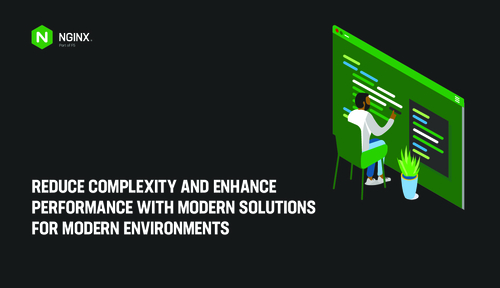 Today, 83% of internet traffic is made up of API calls, with 83% of enterprise workloads in the cloud. These statistics signal the direction not just some but all businesses must take in order to ensure they can tackle the challenges of today and be prepared for whatever the future may hold.
Meanwhile, as data protection regulations tighten and threats increase, work must be done to ensure that the speed of application deployment doesn't mean security takes a back seat. With 30,000 websites hacked per day and 20% of data breaches a result of code errors, organizations must do their utmost to protect their applications.
When there's a laundry list of goals to achieve and challenges to overcome, plus a plethora of add-ons and extras available to integrate into your environments, simply getting started can be overwhelming.
Explore this eBook to be sure of the best possible outcomes in a modern environment and how you can cater to all of your traffic management and security needs in a lightweight yet powerful package.