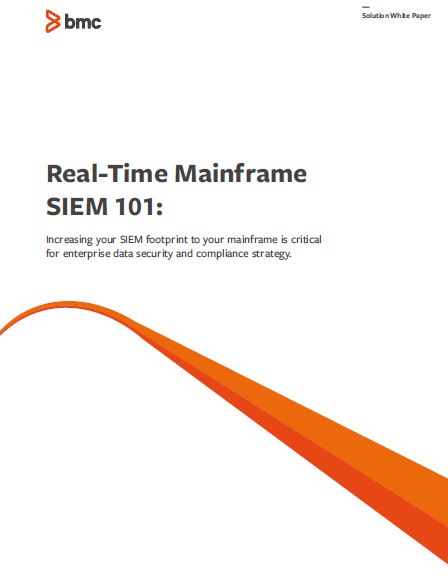 It has been more than ten years since the security industry combined SIM and SEM into the industry standard today known as SIEM, and a wide gap still looms between this pragmatic approach to IT security across distributed systems and those of its mainframe counterparts.
Your sensitive data must be protected and monitored in accordance with data processing standards - and because approximately 80 percent of the world's critical data resides on mainframes,5 the onus is on the organizations using mainframes to employ the most modern security best practices in SIEM to protect it.
Download this whitepaper as a reference for integrating real-time mainframe visibility and correlation in your distributed SIEM.