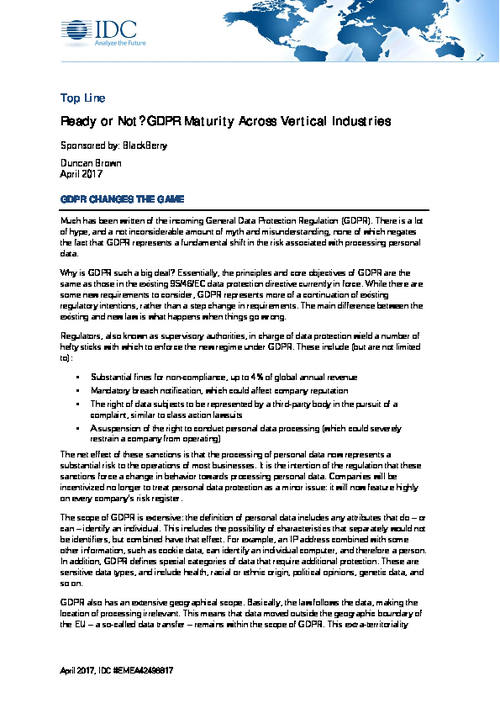 Companies in all sectors are faced with substantial challenges to prepare for GDPR. Regulators and supervisory authorities in charge of data protection wield a number of hefty sticks with which to enforce the new regime under GDPR.
To help your organisation prepare, download this whitepaper and learn:
If GDPR is an obstacle or an opportunity;
What drives the overriding approach to GDPR;
What the GDPR priorities should be for your company.