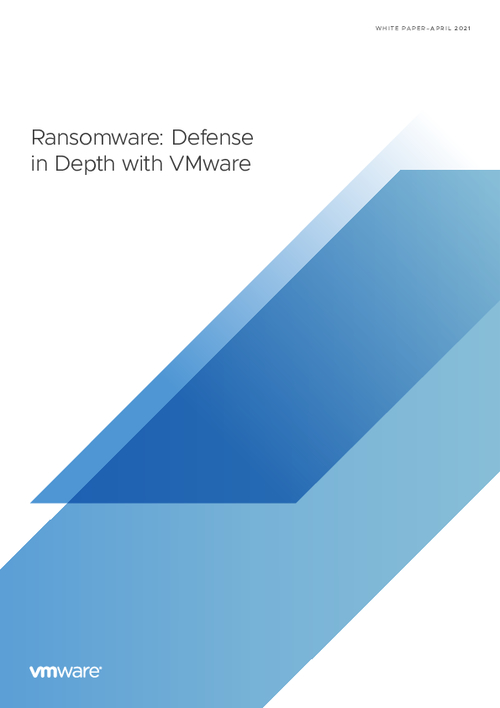 Ransomware is a serious threat to all organizations across all industries. All organizations must bolster their defenses against ransomware and other cyberattacks immediately. However, the security technology landscape is complex and presents many challenges in implementing a strong security practice.
In this white paper, VMware documents solutions by incorporating the National Institute of Standards and Technology (NIST) controls specific to protect, detect and respond functions contained in the NIST Cybersecurity Framework.
Download this whitepaper to know how organizations can significantly reduce attack vectors and possess the tools and processes to protect, detect and respond quickly to ransomware events.