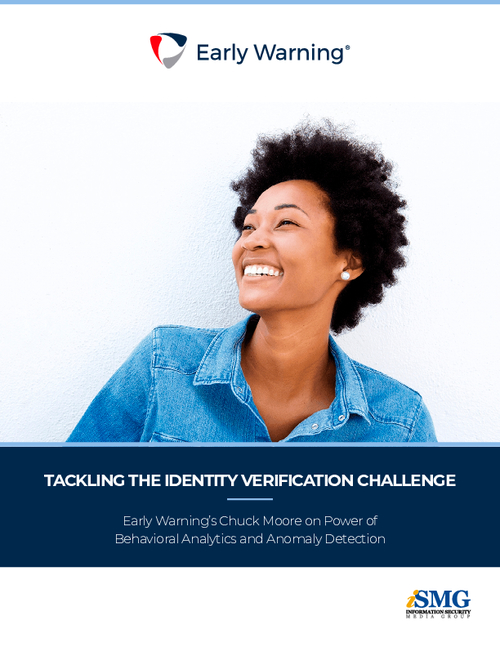 The identity verification challenge for enterprises has become significantly more complicated due to mass digital transformation.
But behavioral analytics and anomaly detection, working together, can reduce both fraud and the friction that can come with traditional authentication methods.
Download this eBook in which Chuck Moore of Early Warning discusses:
The identity verification challenge;
What's needed in a modern verification solution;
How to reduce both fraud and friction.