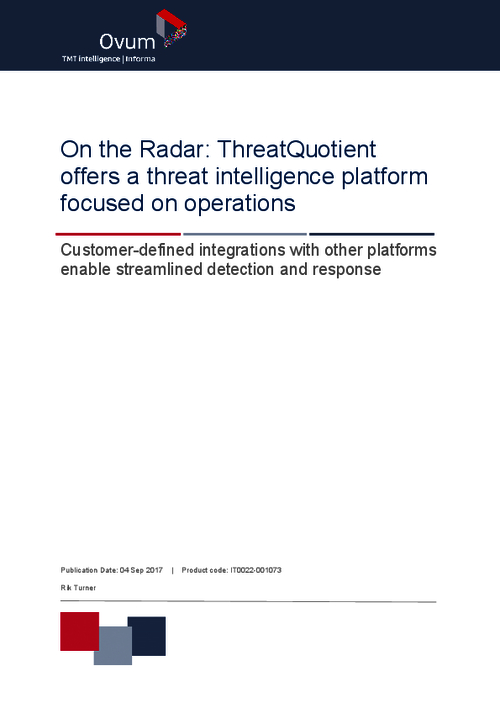 All Threat Intelligence Platforms (TIPs) are designed to help organizations aggregate, correlate, and analyze threat data from multiple sources in real time to support defensive actions. They do for threat data from external sources what a security incident and event management (SIEM) platform does for internally generated data.
Ovum's latest "On the Radar" report discusses how a TIP can help address the challenges security teams face in dealing with the growing amount of incoming threat data. This report features ThreatQ, a solution designed to prioritize threat intelligence and integrate with a customer's existing tools to reduce response times and streamline their security operations.
Download this report to learn:
What a TIP is, and the difference between a TIP and a SIEM;
How ThreatQ goes beyond conventional TIPs with its prioritization and noise-reduction capabilities;
The way ThreatQ can be easily integrated into a broader security infrastructure to streamline incident response.