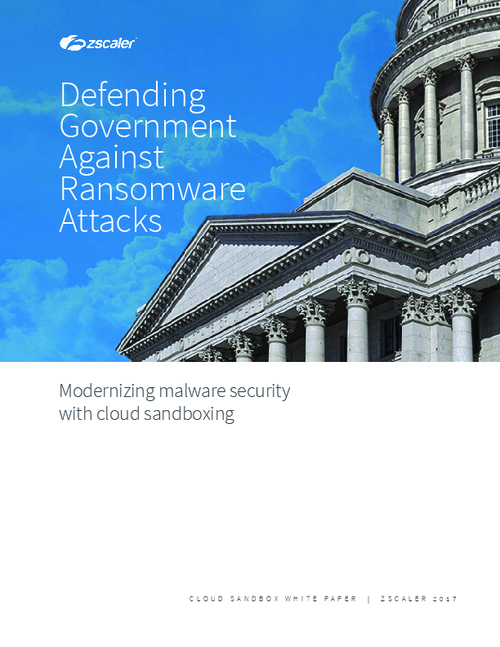 For public sector technology leaders evaluating technologies to combat malware attacks, this report offers important considerations for deploying cloud-based security.
Ransomware and other data security threats are a serious concern for any organization, but the stakes are higher and the risks are greater for government agencies. You not only store far more data than your counterparts in the private sector, but that data is extremely sensitive and its handling is strictly regulated. Malware attacks that compromise data are not simply painful to a government agency, they're devastating. Agencies must modernize their malware security solutions to cope with the growing ransomware threat.
This paper details the current security challenges confronting government organizations, and provides insights on how a cloud sandbox can protect sensitive data from this 21st-century form of extortion.
Download this whitepaper which includes the following highlights:
Understanding the ransomware risks for government organizations;
Why a cloud sandbox is better for protecting against elevated security threats;
A call-to-action checklist for reducing your organization's risk of ransomware attacks.