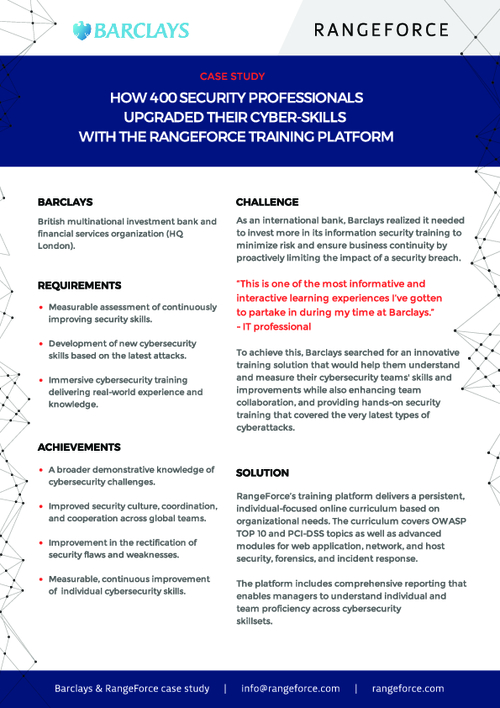 As an international bank, Barclays needed to invest more in its information security training in order to minimize risk and ensure business continuity. The goal was learn and teach the modern way to minimize a security breach posed by the latest advanced threats.
Cyber sieges immerse teams in real-world cyberattack simulations. The high-intensity atmosphere enhances both individual and cross-team collaboration. Sieges quickly uncover gaps and weaknesses in existing security skills and processes. Your team's particular weaknesses can then be addressed and nurtured through a continuous training process.
Download this case study to learn how Barclays worked with RangeForce to make this possible.