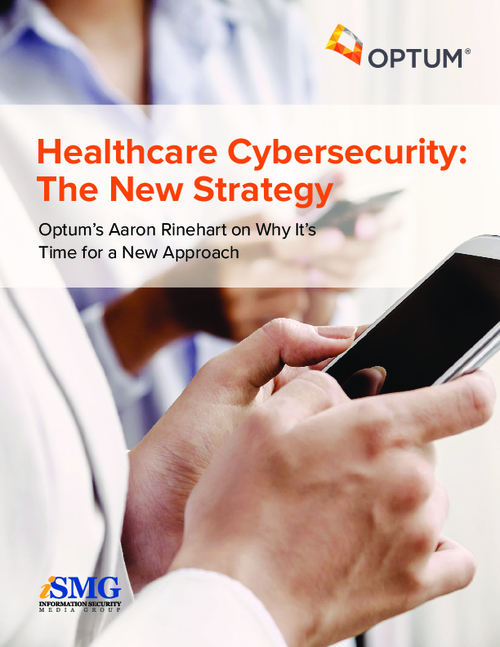 From ransomware to targeted social engineering attacks, the threats to healthcare entities have changed enormously. Isn't it time for healthcare's cybersecurity strategy to change, too? That's the premise of Optum's Aaron Rinehart.
Rinehart, the Chief Enterprise Security Architect at Optum, comes from a distinguished background in government, aerospace and defense. But he's never seen an industry with quite the urgent cybersecurity needs as healthcare.
"If your credit card information is breached and disclosed publicly, you can change - the financial institution can generate [a new card], disclose the breach, and you're back in business," Rinehart says. "But when it comes to your health information, that's persistent. That's out there. You can't really change physical things about you that easily."
In an interview about the urgency of improving healthcare cybersecurity, Rinehart discusses:
The industry's unique challenges;
How to manage emerging technology risks;
Key elements of the new healthcare security agenda.