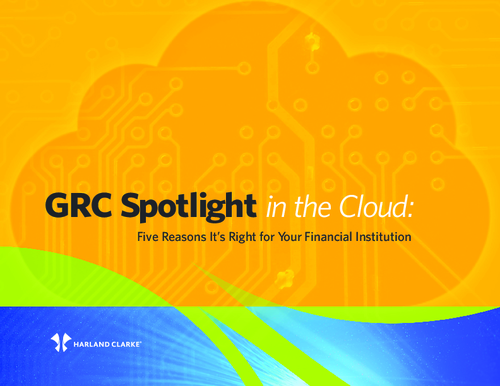 Given the well-established IT infrastructure of most financial institutions, conventional wisdom might say onsite deployment is the best option for implementing an automated governance, risk and compliance (GRC) solution. This paper provides the top five reasons why the cloud is a better deployment option: zero hardware necessary, no additional infrastructure resources, no maintenance, exceptional support and data security. The paper also debunks several myths commonly associated with cloud deployments.
Download this whitepaper to further explore why:
Cloud is the best deployment choice for implementing a GRC solution;
Data security is the number one priority for cloud or onsite deployments;
Harland Clarke's GRC Spotlight is encrypted at rest and its cloud is ISO 27001 certified.