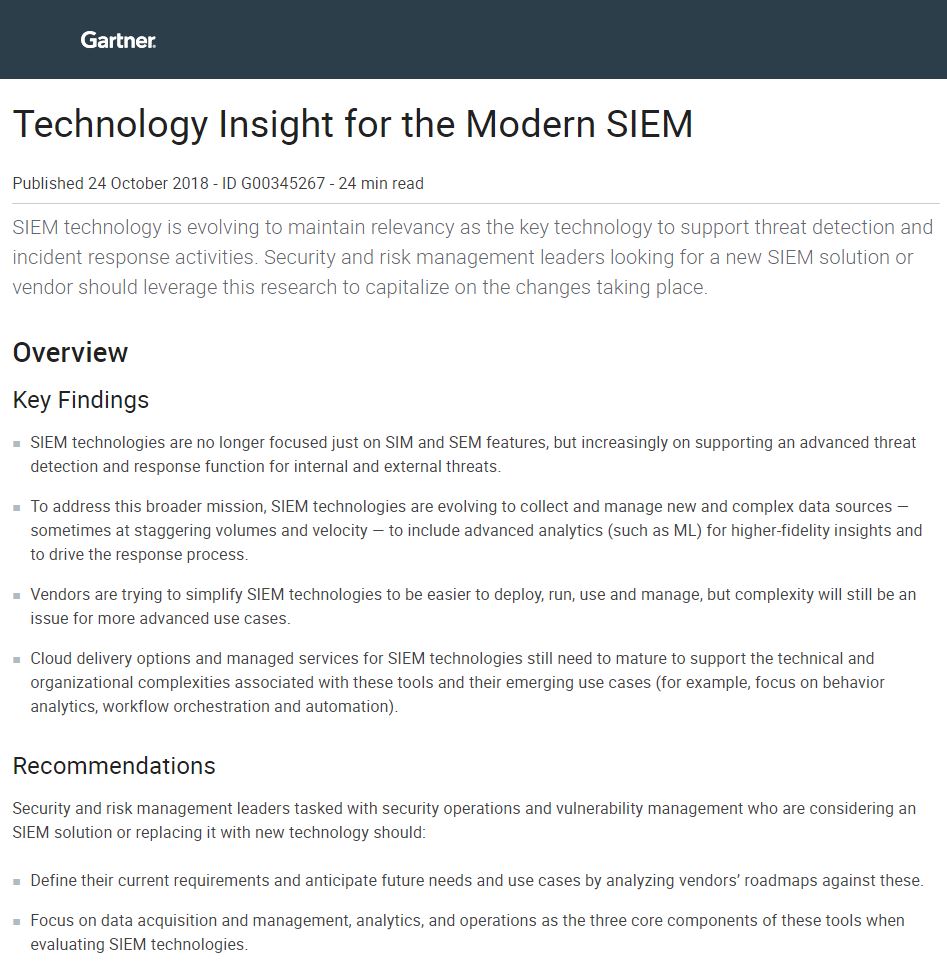 SIEM technology is evolving to maintain relevancy as the key technology to support threat detection and incident response activities. Security and risk management leaders looking for a new SIEM solution or vendor should leverage this Gartner research report to capitalize on the changes taking place.
Download the report and learn why SIEM technologies are:
Focusing on supporting advanced threat detection and response functions with machine learning;
Evolving to collect and manage new and complex data sources;
Simplifying to be easier to deploy, run, use and manage;
Supporting alternative deployment options, particularly cloud and managed service options.