Gartner Report: Addressing the Cyber Kill Chain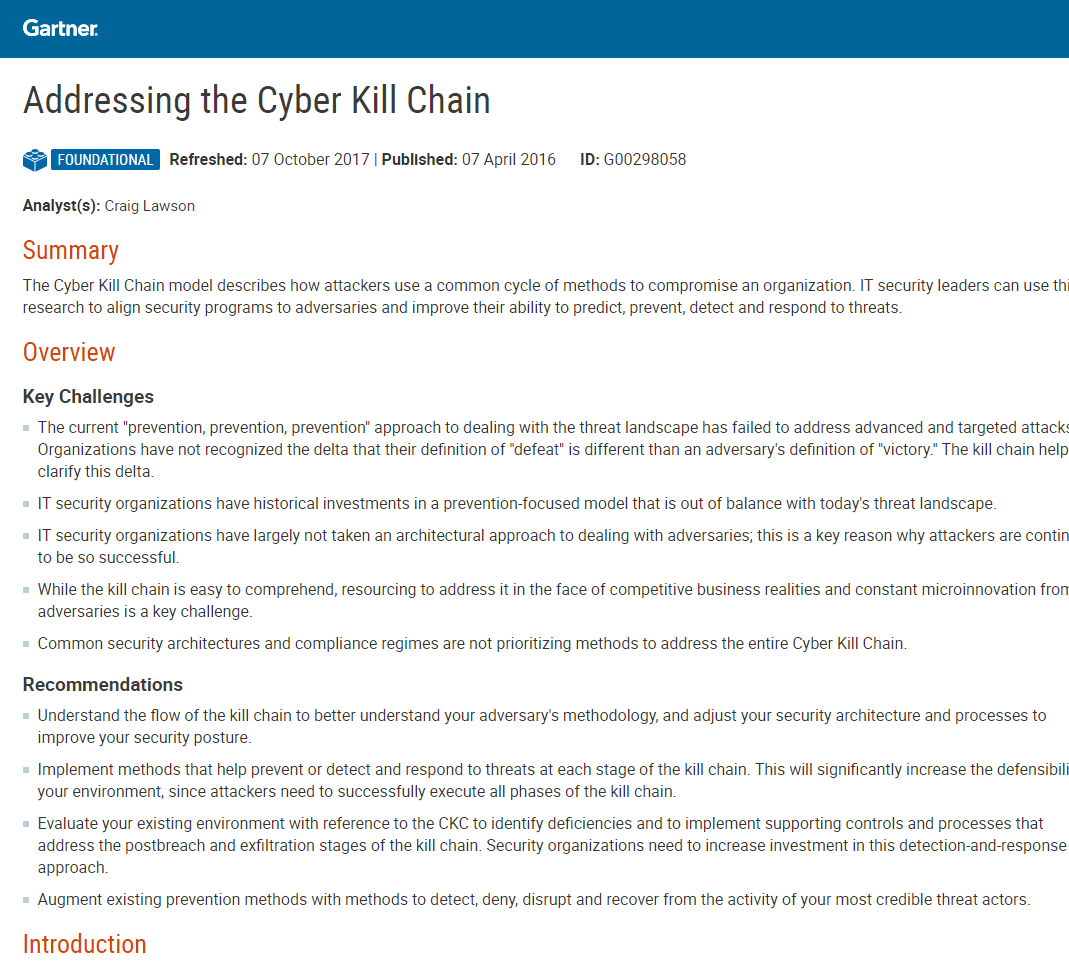 The Cyber Kill Chain model describes how attackers use a common cycle of methods to compromise an organization. IT security leaders can use this research to align security programs to adversaries and improve their ability to predict, prevent, detect and respond to threats.
Download this Gartner Report in which you'll learn:
Why the decades-old cyber defenses have failed by providing a false sense of security;
An introduction to an adversary-centric defense approach that aligns to the Cyber Kill Chain;
Technologies and techniques to achieve this approach.