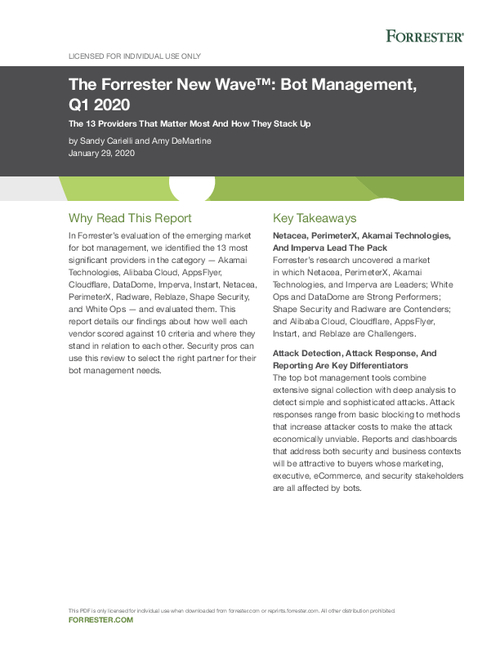 When choosing the right partner for your bot management needs, any credible advice is useful.
In this report, Forrester evaluates the emerging market for bot management and identifies, compares & ranks the 13 most significant providers by category - PerimeterX, Akamai Technologies and Netacea leading the pack.
Download this detailed guide to review the top bot management tools in the market that combine extensive signal collection with deep analysis to detect simple and sophisticated attacks.