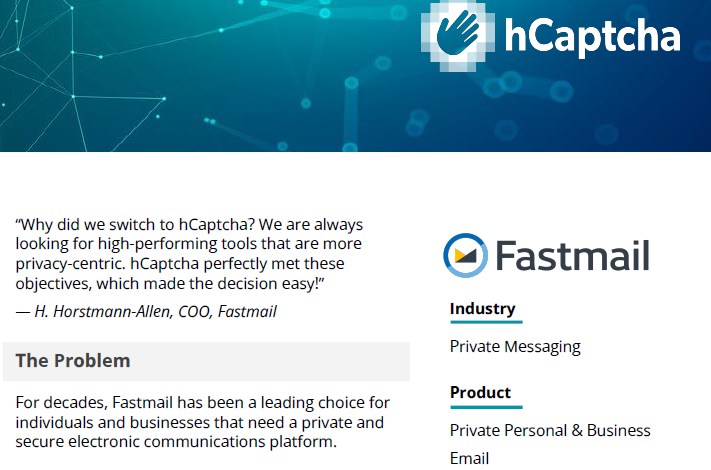 Fastmail's customers utilize its platform specifically to get away from Google's user tracking and privacy invasion practices.
To meet the needs and expectations of its customers, Fastmail wanted to implement a privacy-centric bot management solution to effectively safeguard new account creations, recoveries, and support ticket submissions.
Download this case study to learn how to meet your organization's privacy and compliance objectives without impacting performance.