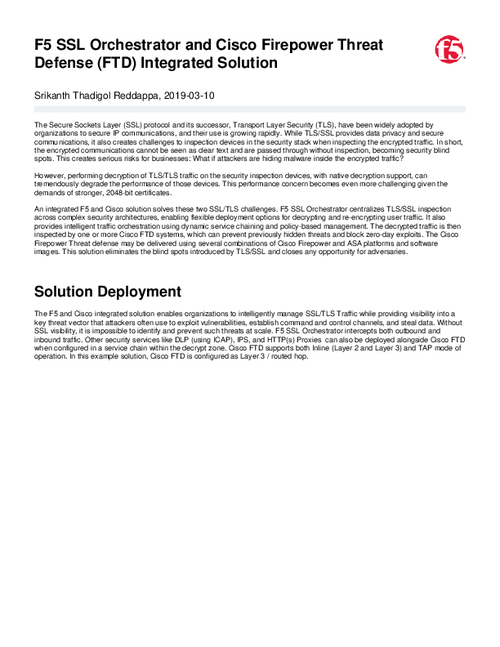 The Secure Sockets Layer (SSL) protocol and its successor, Transport Layer Security (TLS), have been widely adopted by organisations to secure IP communications, and their use is growing rapidly. While TLS/SSL provides data privacy and secure communications, it also creates challenges to inspection devices in the security stack when inspecting encrypted traffic.
In short, the encrypted communications cannot be seen as clear text, and are passed through without inspection, becoming security blind spots. This creates serious risks for businesses: What if attackers are hiding malware inside the encrypted traffic?
Download this whitepaper to learn how to eliminate the blind spots introduced by TLS/SSL and close any opportunity for adversaries.