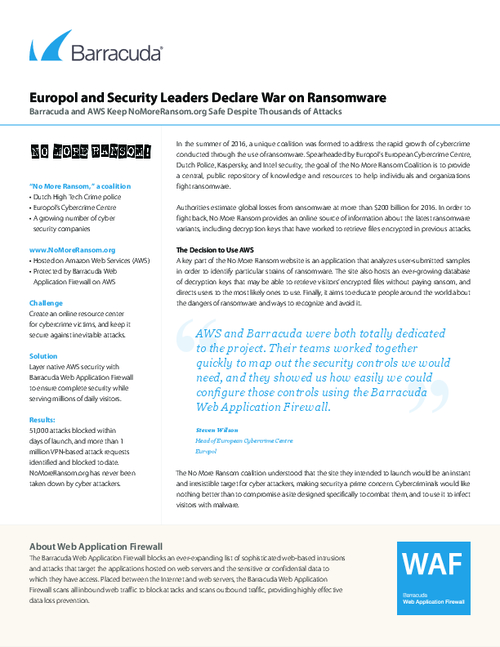 "No More Ransom," a coalition made up of the Dutch High Tech Crime police, Europol's Cybercrime Centre, and a growing number of cyber security companies, was formed to address the rapid growth of cybercrime conducted through ransomware.
The coalition knew their website would be an irresistible target for cyber attackers, but the cyber tools the group decided to use have kept the site safe.
Download this case study to learn how:
51,000 attackers were blocked within days of the site launch;
More than 1 million VPN-based attack requested were blocked;
The site has never been taken down by hackers.