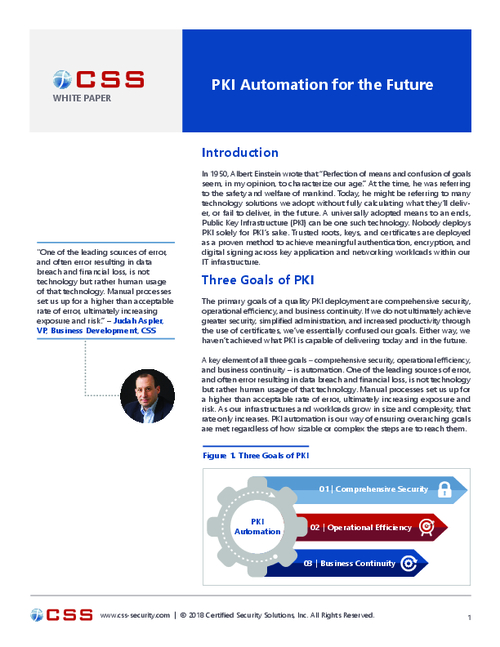 Manual PKI management processes including spreadsheets and advanced monitoring tools may have worked well for small certificate counts and environments with limited issuance capabilities, but organizations today have realized that there are more certificates deployed than they can keep track of, or even know of. The result is an increase in efforts and cost to stay on top of them and degradation of security due to error and omission.
Download the exclusive whitepaper to learn how automation helps deliver on the promises of PKI and the goals of your IT strategy:
Defining the 3 Goals of PKI: Comprehensive Security, Operational Efficiency, and Business Continuity;
What is PKI Automation? How can it help me?
Examples of PKI automation use cases.