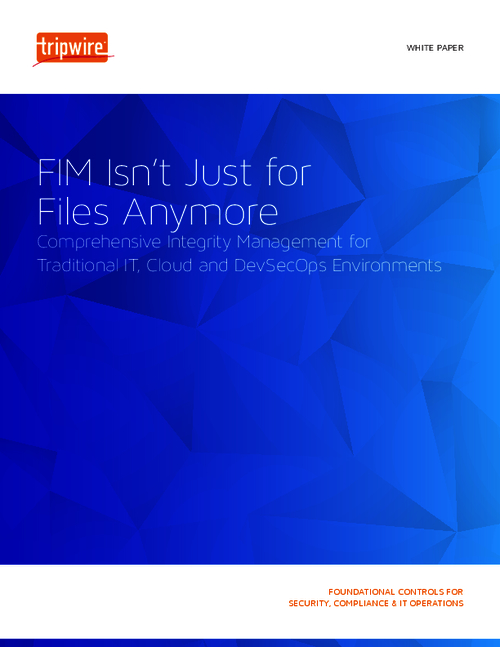 What the world needs now is Integrity
Established as part of the CIA triad, Integrity's certainly not new cybersecurity vocabulary. But it's the least understood. Integrity is about maintaining a desired state. File Integrity Monitoring (FIM) is the clearest example, but it's important to extend Integrity more broadly across systems.
Download this whitepaper to learn:
How to shift your team's mindset from a piecemeal security approach to risk management to a holistic, Integrity Management approach;
The principles of Integrity Management in the fast-changing world of DevOps;
The benefits that span security, compliance and IT operations.