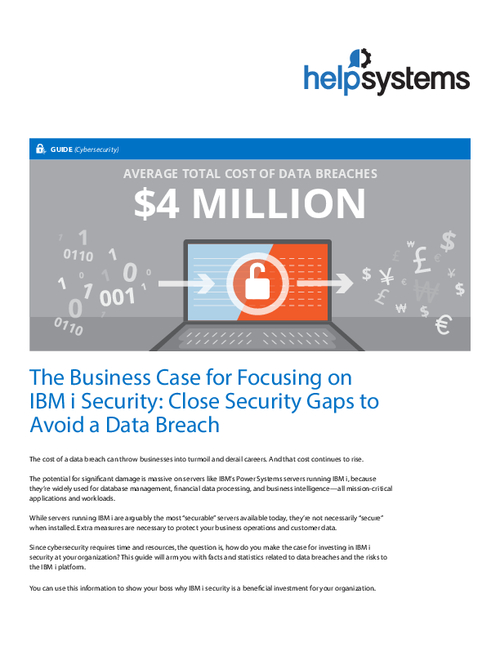 The cost of a data breach can throw businesses into turmoil and derail careers. And that cost continues to rise. The potential for significant damage is massive on servers like IBM's Power Systems servers running IBM i, because they're widely used for database management, financial data processing, and business intelligence - all mission-critical applications and workloads.
Since cybersecurity requires time and resources, the question is, how do you make the case for investing in IBM i security at your organization? This guide will arm you with facts and statistics related to data breaches and the risks to the IBM i platform. You can use this information to show your boss why IBM i security is a beneficial investment for your organization.
Download this whitepaper which explores:
Why the cost of data breaches continues to rise;
The vulnerability of your IBM i Server;
How to close security gaps before hackers can find them.