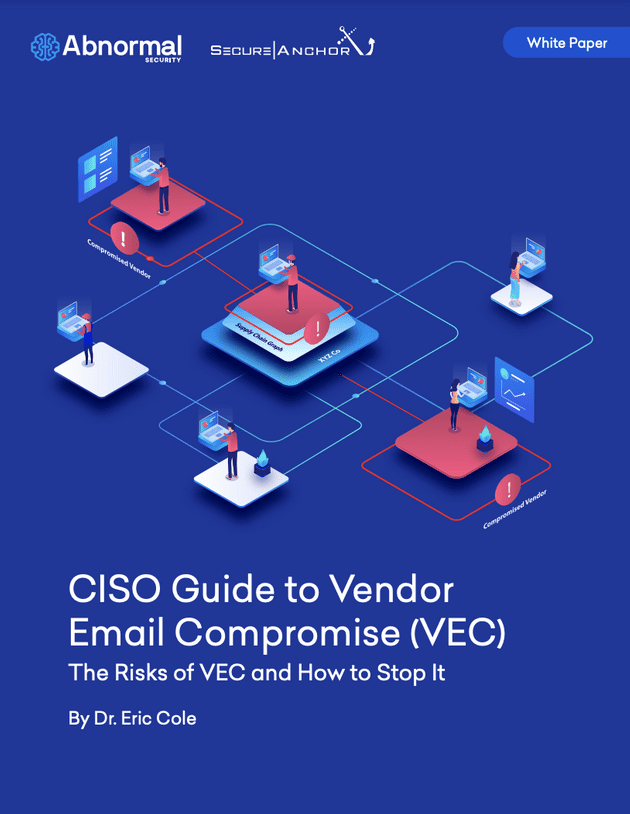 Protect Your Organization. Stop Vendor Email Compromise.
Do you know if that email from your vendor is actually from your vendor?
Cybercriminals use compromised email accounts to commit invoice, payment, and RFQ fraud. Traditional email security platforms can't catch these attacks because they come from real email accounts. VEC is an expensive problem, with the average successful attack totaling $183,000 per incident.
Download the CISO Guide to Vendor Email Compromise, created by Dr. Eric Cole at Secure Anchor, to:
Learn what VEC is and how cybercriminals use it
Discover why VEC attacks slip through existing security infrastructure, including your SEG
Understand what to consider when evaluating a new email security solution