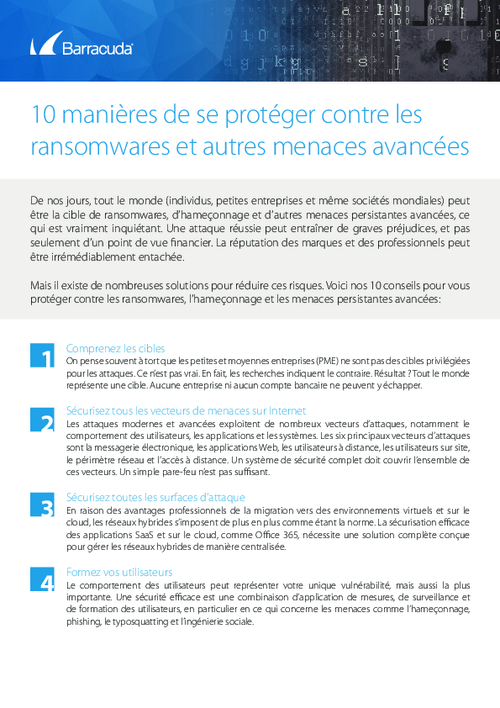 Brand and professional reputations can be damaged beyond repair by a successful ransomware or phishing attack. So how can organizations stay protected from advanced persistent cyber threats?
Download this checklist to learn how to:
Effectively secure cloud or SaaS-based applications;
Educate your users;
Detect latent threats and prevent new attacks.
This checklist is written in French.