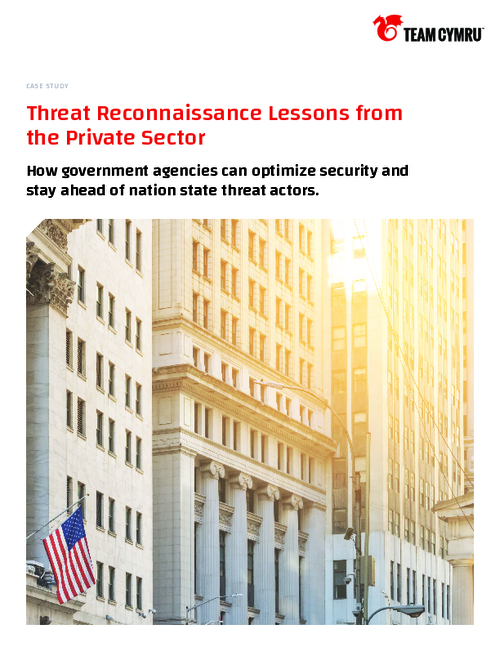 This case study details how analyst teams at leading financial institutions are using Team Cymru's Pure Signal™ threat reconnaissance solution and what State and Federal agencies can learn from these banks' game-changing approach to security. The following explores the recon methodology necessary to get ahead of sophisticated threat actors who are looking to disrupt democratic process, interrupt critical services and steal citizen data. Learn how leading banks are achieving the following and more with threat reconnaissance:
Blocking phishing emails before they're sent;
Closing threat detection gaps;
Accelerating response and preventing recurrence.