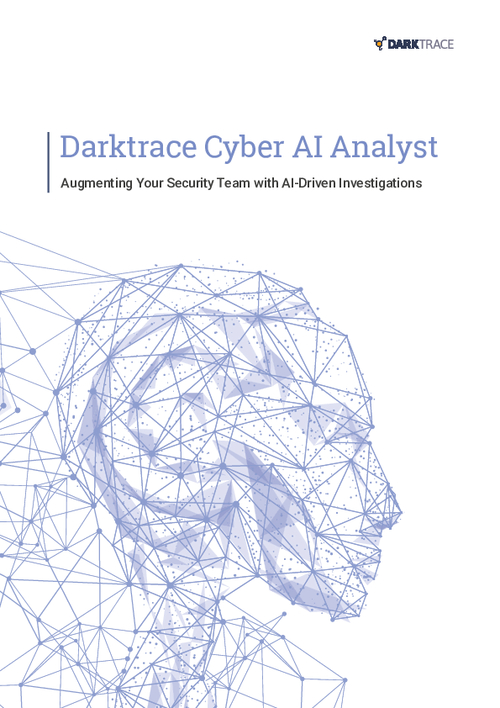 The myriad of security tools used by businesses today creates massive quantities of data and surfaces too many alerts for analysts to effectively manage. As threats become increasingly sophisticated and the cyber security industry continues to face a skills shortage, over-worked and under-resourced teams urgently need augmentation.
The Cyber AI Analyst offers a world-first capability: the automation of threat investigation and reporting. With the technology, time-to-meaning and time-to-response are dramatically reduced - allowing your team the time to use their expertise where it really matters.
Download this whitepaper to learn about:
How the technology combines human expertise with the speed and scale of AI;
Boosting productivity and saving critical time;
Jumpstarting remediation with AI-driven Insights.