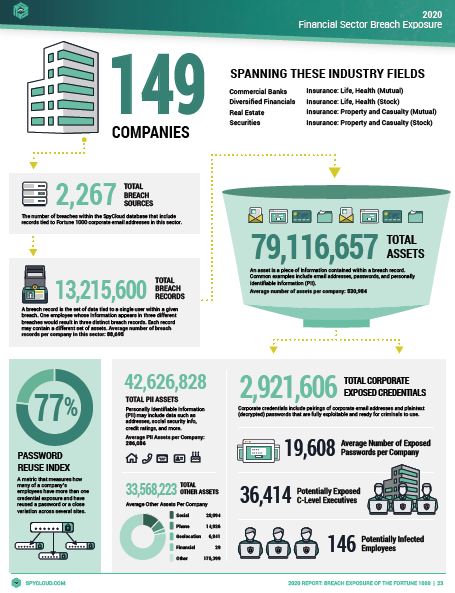 Data breaches expose a wealth of personal information that can enable cybercriminals to bypass security measures, take over accounts, and compromise enterprise networks. To provide a snapshot of the breach exposure affecting major enterprises, we examined SpyCloud's database and found:
412 million breach assets tied to Fortune 1000 employees, including 23 million plaintext passwords
127,083 C-levels with credentials exposed in the criminal underground
2,759 employees infected with keylogger malware
76.5% password reuse among Fortune 1000 employees
Our analysis provides a window into the scale of the account takeover risks facing large enterprises and the importance of monitoring employee credentials for weak and reused passwords.
Download the full report, which includes infographics by industry sector, see how your industry compares, and get advice for keeping employee accounts safe from account takeover.