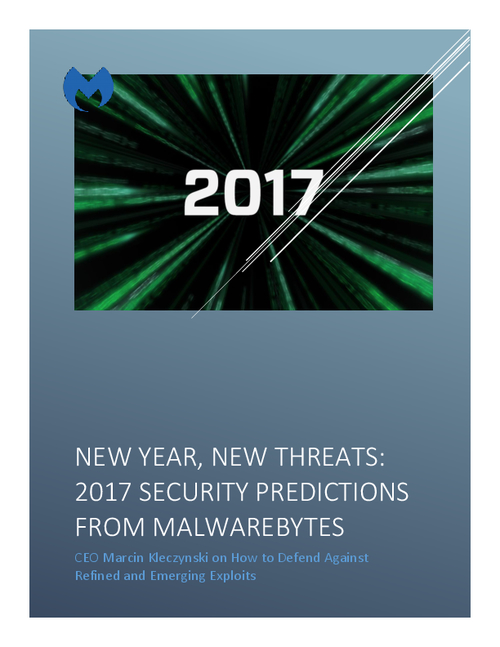 Ransomware is going to get personal. Password managers will be huge targets. And we will see the rise of a whole new exploit kit. These are among the 2017 security predictions from Malwarebytes Laboratories.
And because these attacks are going to continue to result in big headlines, cybersecurity is going to grow as a boardroom issue - which is good news for security leaders, says Marcin Kleczynski, CEO of Malwarebytes.
"I think 2016 was a period where a reset button was pressed, and more companies started thinking about cybersecurity," Kleczynski says. In 2017, he says, "more cybersecurity leaders will become board members; CISOs will be hired; and potentially CIOs will be displaced by CISOs." In this interview transcript about 2017 security predictions, Kleczynski discusses:
How ransomware defense must change;
Why password managers and digital wallets will be bigger targets;
What we can expect to see from large-scale, IoT-enabled attacks.