Account Takeover Fraud , Cybercrime , Cybercrime as-a-service
Anatomy of a Botnet Log: What Cybercriminals See When Users Fall for Coronavirus Malware Lures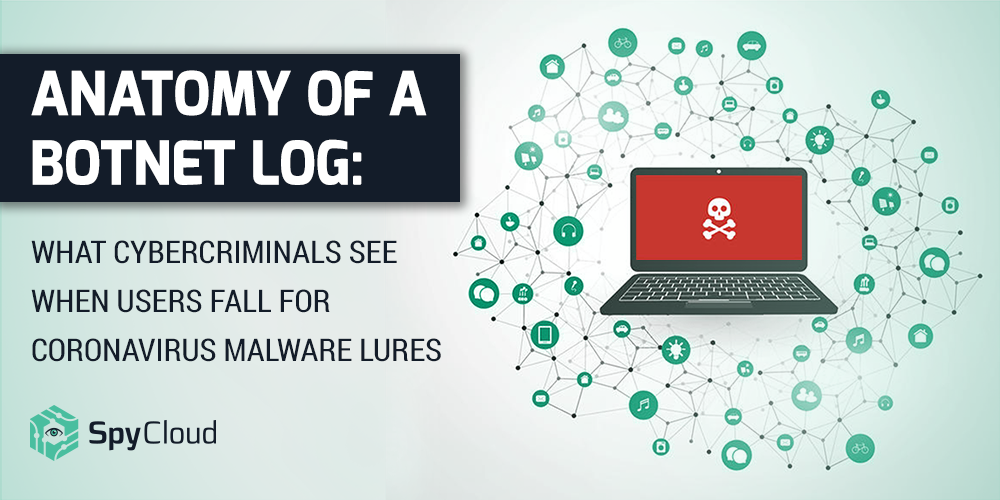 Emotions about the global pandemic are running high, and attackers are taking advantage. Researchers have observed criminals spreading malware by impersonating official sources, distributing malicious COVID-19 maps and trackers, and malvertising on coronavirus-related news stories.
As security professionals, we try to protect our users from this type of activity by searching for indicators of compromise and writing rules to detect malicious activity. What we don't see is the criminal perspective--what an attacker actually sees when they infect a host with malware that has keylogging and remote access capabilities.
In this webinar, SpyCloud Head of Product Strategy Chip Witt will open a window into the criminal ecosystem surrounding credential-stealing malware like Azorult, Raccoon, Predator, and Vidar. Chip will share examples of actual malware logs, explain how various actors profit from stolen data, and discuss what you can do to better protect your enterprise from these types of threats.
Join this webinar to learn:
How criminals distribute credential-stealing malware to victims, monetize stolen information, and continue to profit from infected hosts
What an attacker managing a malware campaign sees as new systems become infected
What's included within malware log files, from cryptocurrency wallet details to photos of victims' desktops
How you can better equip your security organization to handle these threats