Managed Security Service Provider (MSSP) , Security Awareness Programs & Computer-Based Training , Training & Security Leadership
Thales to Buy Tesserent for $119.1M to Aid Australian Growth
Tesserent's $125.1M Business Will Extend Thales' Services Capabilities in Australia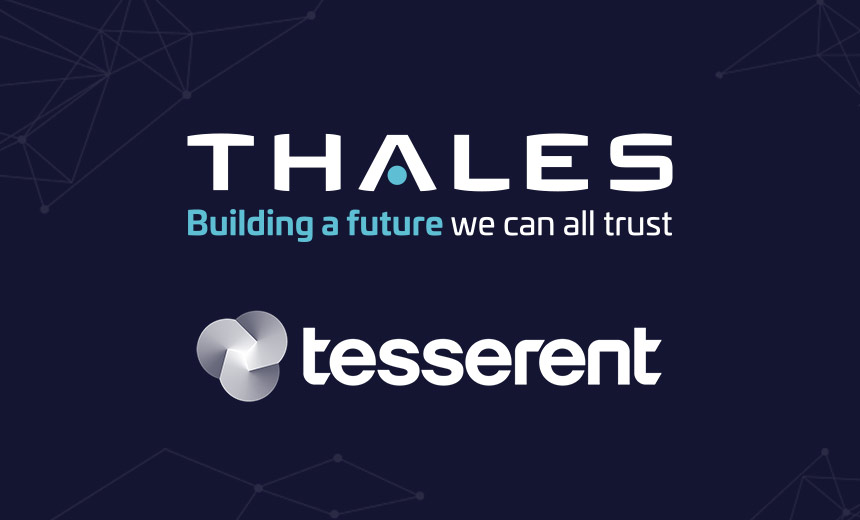 A French conglomerate plans to purchase Australia's largest publicly traded cybersecurity company to expand its cyber service delivery capability in the high-growth Oceania market.
See Also: 10 Belt-Tightening Tips for CISOs to Weather the Downturn
Paris-based Thales said its proposed acquisition of Melbourne-area Tesserent will allow the company to accelerate its cybersecurity development road map and boost its footprint in Australia and New Zealand. The $119.1 million transaction will add 500 Tesserent employees focused on providing cybersecurity services to midsized and enterprise-level organizations in verticals such as government and defense (see: Thales Buys OneWelcome for $101.6M to Enter CIAM Market).
"Thales Australia will establish an Australian/New Zealand leader in cyber defense able to best protect the country and its national infrastructure from cyberthreats," said Thales Australia CEO Jeff Connolly. "The Tesserent team will have access to global expertise and a strong balance sheet to provide local Australian and New Zealand businesses both a sophisticated and wide cybersecurity offering."
Tesserent was founded in 2015, employs 435 people and had revenue of $125.1 million in 2022. The company's stock is up $0.048 - or 126.4% - to $.081 per share since the proposed deal was announced, which is the highest Tesserent's stock has traded since Jan. 30. Thales offered to acquire all outstanding shares of Tesserent stock at $0.88 per share and will keep the brand when serving Australia and New Zealand.
Addressing Government, Defense Cybersecurity Needs
Thales' cybersecurity team generated $1.62 billion of sales in 2022 and focuses on data security, identity and access management, encryptors and sensors, and services such as risk assessment, attack detection and response, and training and simulation. Extending Tesserent's services skills to existing Thales customers in Australia and New Zealand will enable the company to capitalize on double-digit growth in the region.
"Together, we will address the growing cyber needs in our country, including those of the Australian government and defense sectors," Tesserent CEO Kurt Hansen said in a statement. "I am convinced that this transaction would represent a great opportunity to further grow Tesserent's business and its people."
The acquisition is supported by all members of Tesserent's board. It is subject to Tesserent shareholders and court approval and is set to close during the second half of 2023. Before the Tesserent acquisition, Thales served cybersecurity customers in more than 50 countries with 4,000 workers across 20 nations, including nine global security operations centers. Thales has generated $1.08 billion in Australian sales.
"Tesserent's customers are expected to benefit from Thales' enhanced product suite, global services capabilities and the acceleration of Tesserent's existing growth," Tesserent Chairman Geoff Lord said in a statement. "Tesserent staff are further expected to have increased opportunities to develop new skill sets and access to new networks including international mobility."
Acquisitions Are Central to Capability, Geographic Expansion
Tesserent shareholders will vote on the acquisition in September, and the company must retain at least 85% of its key management during the period leading up to court approval. Tesserent doesn't have a "go-shop" period where it can seek offers from other interested suitors, and both Thales and Tesserent are on the hook for a $1.8 million breakup fee if action on their end leads to the collapse of the deal.
"Together, we will address the growing cyber needs in our country."
– Kurt Hansen, CEO, Tesserent
Both Thales and Tesserent have relied heavily on acquisition to grow the breadth of their cybersecurity portfolio. Thales last year purchased European customer identity and access management supplier OneWelcome for $101.6 million as well as S21sec and Excellium to provide cybersecurity consulting, integration and managed services to organizations in Spain, Portugal, Luxembourg and Belgium.
"We continue to accelerate our global cybersecurity strategy and consolidate our leadership in cybersecurity, both for critical infrastructure as well as multinational companies," Connolly said in a statement.
Since 2019, Tesserent has bought Splunk specialist Rivium; digital and technology consulting firm North; government-focused managed security services provider Secure Logic; governance, risk and compliance provider Loop Secure; system development life cycle firm Claricent; mitigation specialist Pearson; and cybersecurity training business ALC Group. Nine percent of Tesserent shares are controlled by directors.