Identity & Access Management , Security Operations
Okta Clears Up Customer Identity Confusion as SMB Sales Dip
Attrition Falls, Customer Identity Sales Rise, But Some SMBs Are Pumping the Brakes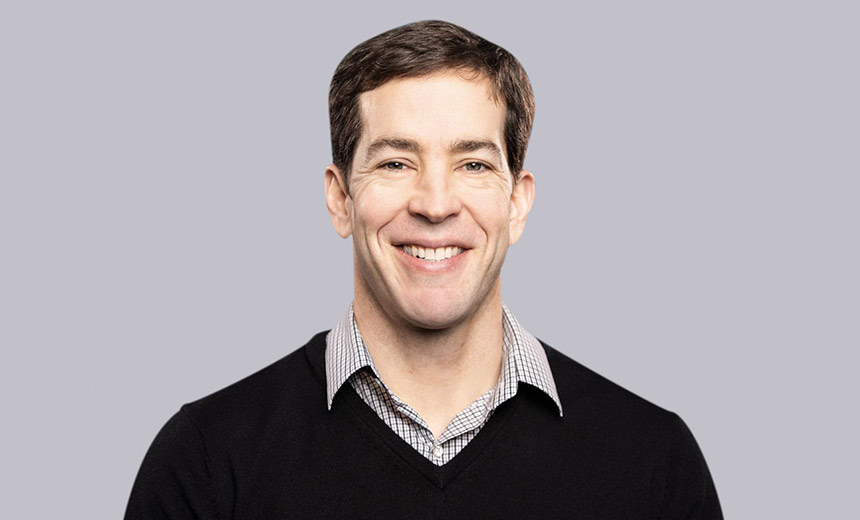 Okta has stemmed employee attrition and accelerated customer identity sales by clarifying product function but now has to grapple with longer sales cycles for small to midsized businesses.
See Also: A Guide to Passwordless Anywhere
The San Francisco-based identity security giant says efforts to reposition its customer identity offering over the past quarter have borne fruit, and sales reps have increased the number of deals closed around the Auth0 product, says CEO Todd McKinnon. Okta in recent months rebranded its native CIAM tool as extended workforce identity, thereby making Auth0 the company's sole customer identity offering going forward (see: Okta-Auth0 Sales Integration Falters, Fueling Staff Turnover).
"We put sales reps in a tough spot before we clarified the positioning around customer identity," McKinnon tells investors during an earnings conference call Wednesday. "Now that we've given them this clarified positioning, they're going to get the at-bats and build the muscle and be amazingly productive in the future."
But as Okta's challenges around employee turnover and the integration of Auth0 move into the rearview mirror, the macroeconomic downturn has taken center stage. This has resulted in lower demand among small to midsized customers, particularly in North America, as well as more upsells to existing customers rather than engagements with net new clients, says Chief Financial Officer Brett Tighe.
"We've made some early progress to improve our execution challenges, but we recognize we still have a lot more work to do to regain our business momentum," McKinnon says.
Specifically, Tighe says the economic environment has prompted some small businesses to scrutinize their budgets and sideline workforce or customer identity projects. Yet at the same time, McKinnon says Okta has enjoyed some really large customer wins in the fiscal quarter ended Oct. 31, particularly among customers with average contract values in excess of $100,000.
"It's a tale of two worlds right now in terms of customer segments," McKinnon says. "That's probably where we're seeing the biggest differentiation right now rather than by product."
Getting Real Estate, Employee Costs Under Control
Okta has responded by cutting costs in recent months to help the company strengthen its operating margins and profitability in the face of economic headwinds, according to Tighe. Specifically, Tighe says Okta has shrunk its real estate footprint and significantly reduced its hiring plans. Okta grew headcount in the fiscal quarter ended Oct. 31 at just half the rate it achieved in previous quarters.
"Like every other company in the world, we are looking at our investments, particularly the investments around growth, and really stack ranking them and saying, 'What are the most likely to have high ROI?'" McKinnon says. "You're seeing a focusing and a prioritizing of the initiatives of the company. And that means less investment and also less opportunity for growth."
McKinnon doesn't believe the economic downturn will dramatically shift the competitive dynamics in the identity market. He acknowledged the prospect that a recession might prompt some customers to standardize on Microsoft for cost savings but says businesses such as KeyBank have opted to consolidate their identity spend around Okta since the company has a neutral stance toward all the public clouds.
"If a company can consolidate their identity around customers, around governance or around employees, then that'll enable integration to a very broad and diverse technology landscape," McKinnon says.
From a technology standpoint, McKinnon says Okta's new identity governance product has gotten off to a strong start in North America over the past two quarters and will be generally available globally by the end of the year. Obtaining access management and identity governance from the same vendor creates technical synergy as well as buyer synergy since both products are typically purchased by the same folks (see: Okta CEO: Hack Didn't Have Quantifiable Impact on Business).
Okta plans to debut its first-ever privileged access management product in beta in mid-2023 and make it generally available to customers by the end of the year, according to McKinnon. The tool will address issues such as vaulting credentials and capitalize on tight integration with Okta's access management and identity governance tools to safeguard applications, servers, root accounts and Kubernetes clusters.
"We are very bullish and excited about the long-term opportunity around identity," McKinnon says. "It's critical to so many things, whether it's companies transitioning to the cloud, adopting technology or building customer-facing initiatives. There are some headwinds, but the long-term opportunity is super bullish."
Net Income Performance Smashes Expectations
| Okta | Quarter Ended Oct. 31 2022 | Quarter Ended Oct. 31 2021 | Change |
| --- | --- | --- | --- |
| Total Revenue | $481M | $350.7M | 37.2% |
| Subscription Revenue | $465.9M | $336.7M | 38.4% |
| Professional Services Revenue | $15.2M | $14M | 8.6% |
| Net Loss | $208.9M | $221.2M | 5.6% |
| Loss Per Share | $1.32 | $1.44 | 8.3% |
| Non-GAAP Net Loss | $0.6M | $10.6M | 94.5% |
| Non-GAAP Loss Per Share | $0.00 | $0.07 | N/A |
Source: Okta
Okta's revenue of $481 million in the quarter ended Oct. 31 beat Seeking Alpha's sales estimate of $465.4 million. And the company's non-GAAP loss of $0.00 per share demolished Seeking Alpha's non-GAAP loss estimate of $0.24 per share.
The company's stock was up $6.98 - 13.09% - to $60.30 per share in after-hours trading Wednesday. That's the highest Okta's stock has traded since Sept. 16.
For the quarter ending Jan. 31, Okta expects non-GAAP net income of $0.09 to $0.10 per share on revenue of between $488 million and $490 million, representing a year-over-year growth rate of between 27% and 28%. Analysts had been expecting non-GAAP net loss of $0.07 per share on sales of $488.7 million.