Cloud Security , Security Operations
Observability Vendor Gigamon Promotes Shane Buckley to CEO
Buckley Wants to Expand Gigamon's Ability to Protect Customer Data in the Cloud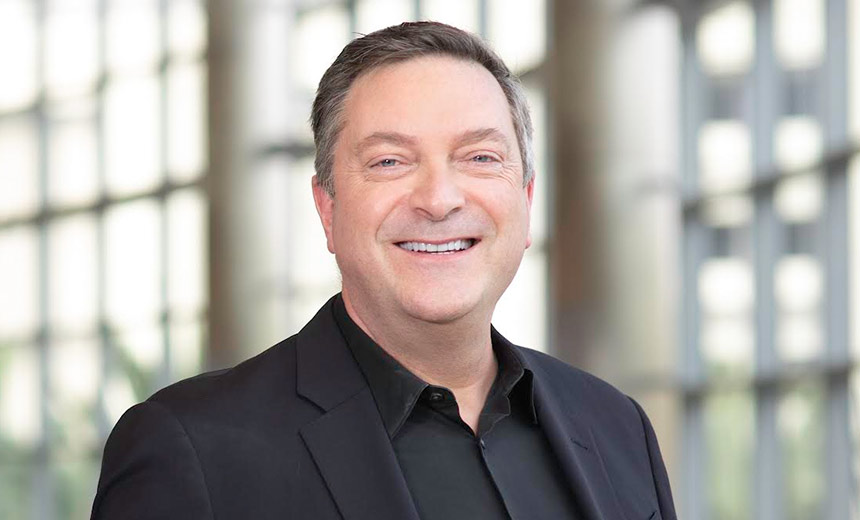 Gigamon has promoted second-in-command Shane Buckley to CEO and tasked him with expanding the company's ability to see and protect customer data in the cloud.
See Also: Panel Discussion: Cloud Security in Financial Services
The Santa Clara, California-based deep observability vendor plans to broaden its portfolio and add more functionality to safeguard data in motion regardless of if it resides in a physical, virtual or cloud network. Buckley started today as Gigamon's CEO and replaces Paul Hooper, who had led the company since December 2012 and will continue as a member of the company's board of directors.
"I've got a really good understanding of our company and our markets and our solutions, why we win, and what we need to do to improve," Buckley tells Information Security Media Group. "This is more of a gentle transition than it is a 90-degree turn."
Buckley joined Gigamon in July 2018 as president and chief operating officer. He ran every department except for human resources and finance. Departments under Buckley's purview spanned the gamut from product strategy, engineering, execution and services to sales and marketing, he tells ISMG (see: How to Maximize Application Intelligence).
Putting Cloud Under the Microscope
As CEO, Buckley plans to accelerate Gigamon's transition from delivering inspection capabilities solely through an embedded piece of custom hardware to offering east-west visibility on x86 processors, for private cloud via a partnership with VMware, or for any of the public cloud platforms. Gigamon began its journey beyond on-premises networks three and a half years ago and first secured cloud environments last year.
"In many ways, this is an extension of what Gigamon does incredibly well, but to do it from a cloud perspective," Buckley says. "The TAM [total addressable market] for us has gone up by probably two to three times our existing size because it's opened a ton more opportunities both for existing and net new customers as well."
The majority of Gigamon's customers are Global 500 organizations, major governments or large service providers, and these organizations typically have multi-cloud environments and are routinely looking to shift some cloud workload back on-premises. As a result, Buckley says it's been critical for Gigamon to extend its fabric beyond the data center and co-location networks and into the public and private cloud.
Given the large amount of functionality built into Gigamon's embedded platform over the years, Buckley says transporting that technology to work seamlessly in the cloud was no mean feat. But going forward, Buckley says any future capabilities Gigamon develops can be deployed across public cloud, private cloud and embedded versions of the company's product without much difficulty.
"We're the first company to provide this level of network visibility within cloud environments," Buckley says. "Companies are being hacked in greater numbers than ever before. And we want to make sure we're providing the same level of protection within the hybrid cloud as we do for on-premises and co-location environments."
M&A on the Table?
Gigamon has made just one acquisition in its 18-year history, scooping up Icebrg in July 2018. Icebrg now serves as the cornerstone of the company's network detection and response strategy. Despite the historic preference for homegrown technology, Buckley says further acquisitions are on the table for Gigamon that either provide new technical capabilities or move the company into an adjacent market.
"We are financially a very sound company, and our investor partner Evergreen Coast Capital also has deep pockets," Buckley says, adding that Gigamon receives a couple of pitches each week from potential acquisition targets. "We're looking at M&A as a strategic tool that we will use at our disposal at the right time."
Ixia - now Keysight - has been Gigamon's traditional competitor in the network packet and broker space, but the company's expansion into cloud and application security means no one rival overlaps with more than 20% of Gigamon's portfolio. The company employs 1,000 people today and is looking to add more than 100 employees in the coming year given the growth Gigamon has seen around its cloud business.
From a metrics standpoint, Buckley says Gigamon focuses on detailed pipeline analysis to ensure the company isn't carrying unnecessary inventory, but still has enough inventory to respond to changes in demand. Gigamon monitors pipeline conversion rates and yield to determine if the company has enough pipeline and assess how particular vertical markets are doing, and it orders product 18 months in advance.
"CISOs will know us from being a very important component of their own physical infrastructure, their own physical data center, or the outsourced layer they have on private cloud," Buckley says. "We'd love to come and talk to public cloud CISOs and help understand how we can enhance the security protection of their public cloud or hybrid cloud infrastructure."