Endpoint Security , Internet of Things Security
New Ordr CEO Jim Hyman Chases More Go-To-Market Partnerships
Former Synack COO Wants to Build On Existing Relationships with Cisco, CrowdStrike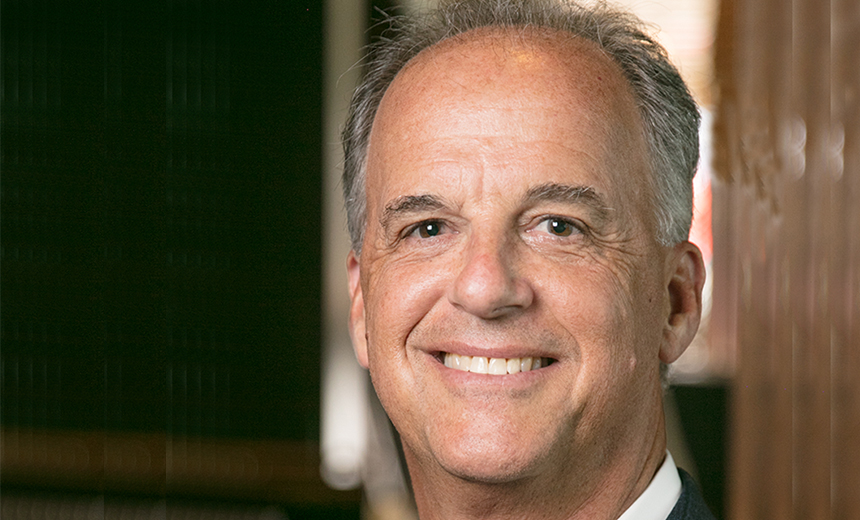 Ordr has tapped Jim Hyman, a former COO and Zscaler's first non-engineering hire, to fill the CEO job.
See Also: JavaScript and Blockchain: Technologies You Can't Ignore
The Silicon Valley-based IoT security vendor has tasked the former Synack COO with deepening the connected device vendor's bond with security stalwarts like Cisco and CrowdStrike and moving beyond opportunistic partnerships - instead making a strong, concerted effort to team up with the industry's most important players. Hyman started as Ordr's CEO Tuesday and replaced Greg Murphy, who is leaving to pursue other interests after four years as the company's chief executive (see: Ransomware, Devices and the Impact in Healthcare).
"Security is one of the few industries where technology is still the most important part," Hyman tells Information Security Media Group. "There's a best-of-breed mentality in security. And the more I learned about the Ordr technology, the more I figured they really have something here that could grow big."
Hyman was Zscaler's first non-engineer when he joined the company in January 2009, and he became the cloud security vendor's vice president of sales in the Americas. He led global sales at Trusteer for nearly three years before spending more than seven years at Synack. Hyman says Ordr's loyal customers, stellar team and strong financial backing played a significant role in accepting the CEO job.
"The customer base here comes in and they stay in," Hyman says. "They love the technology, which to me says a lot."
Turning Security Into a Team Sport
Hyman's quarter-century in cybersecurity taught him that the network visibility and data provided by Ordr could be of interest to other vendors in the space. The company's data can be used for everything from threat modeling to incident response by networking players, service providers and endpoint protection vendors alike, according to Hyman.
The fact that Ordr already has ties with Cisco and CrowdStrike, despite only pursuing partnerships on an opportunistic basis, speaks to the power of the company's data to make security tasks faster and easier, Hyman says. Notching additional partnerships will help integrate Ordr into their customer's ecosystem and increase the use of the company's data everywhere from board meetings to the CISO's desk.
Data generated by Ordr can help both prevent cyberattacks as well as detect and respond to security incidents that have already taken place, Hyman says.
"I would love to be part of every large enterprise's security stack where they just look at you and say, 'That's a necessary component,'" Hyman says. "And I think IoT visibility and security is getting to that point where it just becomes something that you need to have."
Putting Medical Devices Front and Center
Ordr already counts huge healthcare organizations like the Mayo Clinic and Kaiser Permanente as customers, given the need for more information about how and where devices in the medical space work. The need for visibility, granularity and scalability in the medical space is particularly acute. Hyman says Ordr's technology can support millions of devices as well as capture small details.
From a metrics standpoint, Hyman says he plans to closely monitor customer churn, net-dollar retention and the ratio between customer lifetime value and customer acquisition cost. Avoiding customer churn is essential for SaaS-based businesses looking to grow annual recurring revenue, Hyman says, while net-dollar retention indicates to what extent existing customers are increasing their spend each year.
"CISOs should be making sure that they have visibility into what's on their network," Hyman says. "They do a pretty good job of that today in terms of people and applications. But it still feels like IoT visibility is a little bit below where it should be."