Access Management , Endpoint Security , Fraud Management & Cybercrime
M&A Roundup: Delinea Debuts, Forescout & Check Point Expand
Analysis and Breakdown of This Week's Top Mergers & Acquisitions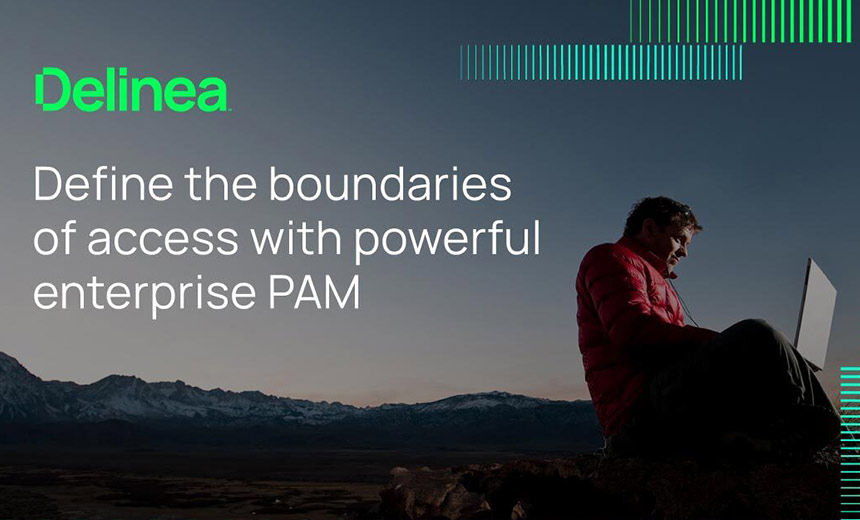 As 2022 moves into full swing, several cybersecurity vendors are making changes to their services through acquisitions. Among these companies, Check Point, Foresite, ClearSale and Forescout have made new acquisitions.
See Also: JavaScript and Blockchain: Technologies You Can't Ignore
ThycoticCentrify also rebranded to Delinea, a change that had been in the making for nearly a year after TPC Capital acquired Thycotic and Centrify in 2021.
Executives weigh in on how the mergers will change the services overall for security professionals working with the tools, which range from fraud protection and prevention to "developer-first" security tools blending into cloud management solutions.
Here are some of the latest details of the mergers from this past week.
ThycoticCentrify Becomes Delinea
The privileged access management service provider formerly known as ThycoticCentrify announced that it changed its name to Delinea on Tuesday. In a statement, the company cites an increased need for digital transformation, including updates to legacy equipment, as a reason to expand. Intentions to rebrand had been mentioned about a year ago.
"One year ago, in partnership with the Thycotic and Centrify teams, we set out to build a dynamic identity security platform that delivers one of the most comprehensive product suites in the market," said Tim Millikin, partner at TPG Capital. "Today's brand launch marks the next, exciting milestone in this journey. Delinea is introducing the next generation of cloud-based privileged access, purpose-built for enterprises operating in today's hybrid, perimeter-less, and ever-evolving world."
Chris Smith, CMO for Delinea, tells Information Security Media Group the new name coveys the message of delivering "seamless security for modern, hybrid enterprises" for PAM solutions.
"The value proposition … is that Delinea offers a seamless solution and [is] designed to be invisible to the user while being easy for IT teams to own and operate," he says.
Delinea formed when established PAM firms Thycotic and Centrify merged in April 2021 after being acquired by TPG Capital.
TPG Capital acquired Thycotic for $1.4 billion, and Thycotic then combined with its competitor Centrify. TPG Capital revealed the goal to "debut a new brand" in the second half of 2021.
"Both legacy brands served Centrify and Thycotic well for years, but ThycoticCentrify was always intended to be a temporary, interim brand," says Smith. "After the merger last year, we saw an opportunity to rebrand with a name that the combined company could conceive, own and grow as our new identity emerged."
Smith adds that the unveiling of Delinea was planned to occur before the RSA Conference this year, which was originally scheduled in February and has since been postponed to June.
ThycoticCentrify, now Delinea, already boasts a portfolio of high-profile clientele, such as Honda, Cisco, USDA and ESPN. Smith says he expects growth to continue this year for the firm, especially in "highly regulated industries," such as finance, healthcare, energy and public sectors.
"The rebrand itself may not offer an increase or competitive advantage, but it will help put a finer point on what we think our competitive advantages are centered around: ease of use, our comprehensive suite of solutions, our cloud platform and more," he says, and adds that partners have praised the rebranding efforts that could "help them engage in more conversations with organizations looking to solve modern privileged access challenges."
Forescout Acquires CyberMDX
In the healthcare sector, Forescout, a firm that specializes in internet of things security, announced the acquisition of CyberMDX on Tuesday. According to a statement by Forescout, this acquisition will bolster visibility of devices connected to the IoMT devices and provide additional risk management tools.
"Forescout is seeing rapid growth in healthcare, a market the company has always focused attention on from a technology and sales perspective," said Wael Mohamed, CEO of Forescout. "Cybersecurity for IoMT, much like cybersecurity for OT devices, requires specific expertise and technologies. We are pleased to have the CyberMDX team join Forescout as we continue delivering new capabilities on our market-leading platform and grow our R&D center."
With the backing of Kashif Parvaiz, CISO for University Health Network in Toronto, Canada, Forescout claims "its platform discovered 66% more devices than originally expected" at UHN. Four hospitals fall under UHN, and Parvaiz says the healthcare network has used Forescout's platform "to deal with the exponential increase in the number of IoT devices."
CyberMDX cites the challenges healthcare delivery services face from cybercriminals, nation-state actors and malicious insiders, among others, on its website, and claims to offer "360-degree protection for hospital technologies."
Source Code Protection Meets Cloud Platform
Spectral, an Israel-based security firm, was acquired by Check Point Software Technologies on Tuesday.
"The acquisition of Spectral further emphasizes our commitment to cloud developers," says Dr. Dorit Dor, Check Point's CPO.
Founded in 2020, Spectral has taken a "developer-first" approach in creating tools that bring security to software and applications. Some of the tools provided by Spectral include infrastructure as code scanning, code tampering prevention and source code leakage detection.
According to the statement, Spectral's technology will be integrated into Check Point's cloud security platform.
"Spectral's undertaking is to enable developers to build and ship software without worry. By joining Check Point, we will be able to help more developers, across more regions, and build our community and open source offering faster and more effectively" says Dotan Nahum, co-founder of Spectral.
ClearSale Acquires Chargeback Fraud Startup
In other M&A news, the Brazil-based e-commerce fraud protection platform ClearSale has acquired ChargebackOps, a Utah-based startup.
In the first installment of three possible payments, ClearSale will pay $3.6 million. Contingent on the company's performance, ChargebackOps could receive two payments of up to $600,000 each in the next 24 months.
Senior Vice President for ClearSale David Fletcher says both businesses will continue to operate independently "without any disruption to existing relationships."
"What makes this acquisition inherently special is the enhanced level of expertise and intelligence about fraud and chargebacks we can offer e-commerce businesses," he says. "ClearSale can detect fraud patterns before they become mainstream, and our proprietary AI technology learns how to recognize them. ChargebackOps quickly identifies the best approach to disputing a chargeback. Together, our teams provide the most advanced fraud proficiency and innovative technologies designed to protect businesses virtually anywhere in the world."
Fletcher says that another added benefit is the "coordination" between the two firms, which allows for a streamlined end-to-end service without managing multiple service providers.
ClearSale formed a relationship with ChargebackOps in late 2020 and "a formal partnership" began in Jan. 2021, according to Fletcher. The initial objective was around understanding client portfolios of both firms, company culture and growth opportunities, he says.
ClearSale launched an IPO in Brazil and began to talk about "growth strategy," Fletcher says, and ChargebackOps seemed like a natural fit and a chance "to grow our companies together."
A chargeback, one of the leading problems in the retail and e-commerce sphere according to researchers, is a form of fraud that occurs when a customer successfully disputes an item they purchased after the transaction has occurred.
ChargebackOps was founded in 2015 by Steve Fullings, who previously founded Kynetx, an IoT provider of cloud services, and built Sento's customer service system, which provided solutions for McAfee, Intuit and Overstock. The chargeback management firm developed a service for Visa after CyberSource, the former e-commerce payment system, decommissioned. The website described ChargebackOps' former leadership team as "the perfect blend between business and technology expertise."
Cyber Lantern Brings Small-Business Focus to Foresite
On Wednesday, cybersecurity firm Foresite announced its goal to deepen its support for small and midsized enterprises seeking to automate security, risk and compliance initiatives by acquiring Cyber Lantern, a former branch of Digital Lantern that "was founded on the premise that every organization deserves the right to secure their business," according to its website.
"Smaller enterprises are at an extreme disadvantage with insufficient security processes. Still woefully underserved by enterprise-focused security vendors, they typically have to rely heavily on service providers to help overcome a lack of senior security talent. Yet, they still have to shoulder the same deluge of security threats, complex regulatory demands and tough compliance standards," says Matt Gyde, CEO of Foresite. He says integrating the Cyber Lantern engineering team, which is effective immediately, will aid in providing cost-effective solutions for smaller firms that tend to fall behind with security practices.
Among the team of Cyber Lantern employees joining Foresite are former National Security Agency data engineers, who have spent 20 years developing "military-grade security teams" as well as platforms for the U.S. Department of the Defense.