Access Management , Digital Identity , Identity & Access Management
Lookout Buys SaferPass to Help Carriers Manage Passwords
Lookout Plans to Expand SaferPass Beyond Consumers and SMBs and Into the Enterprise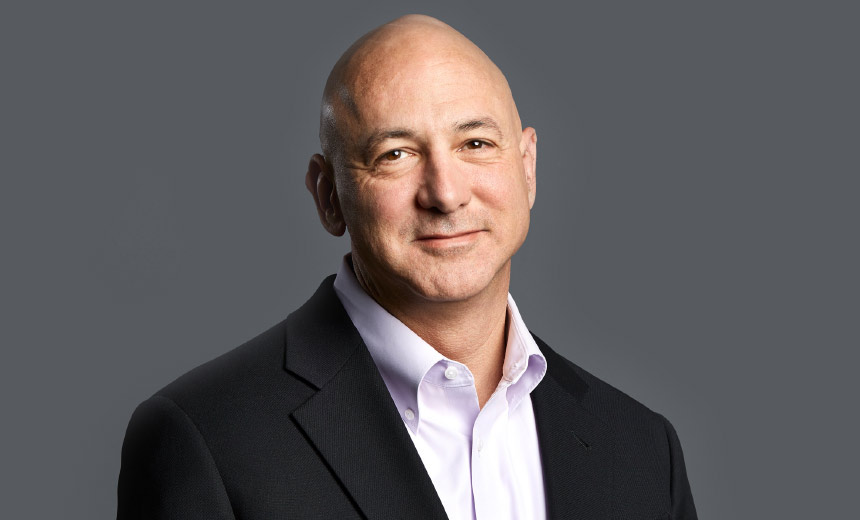 Lookout has purchased password management provider SaferPass to provide carriers distributing the company's consumer app with security, privacy and identity protection in a single place.
See Also: A Guide to Passwordless Anywhere
The San Francisco-based endpoint and cloud security vendor is looking to take the Bratislava, Slovakia-based SaferPass technology beyond its existing base of consumer and small business customers and bring it to large enterprises, says Lookout CEO Jim Dolce. Lookout's product management team wants to expand the SaferPass feature set to cover the needs of enterprises in areas such as privileged access management (see: Cloud Security: The Real New Normal).
"The market opportunity was so large that we wanted to put more organic investment into SaferPass ourselves," Dolce tells Information Security Media Group. "And so owning the company and owning the technology base gives us the opportunity to make a significant investment in their technology."
Lookout has roughly 2,000 large-enterprise customers with 5,000 or more endpoints, and Dolce says the company is looking to discuss their requirements and pain points around password management and help customize a solution around that. He says large vendors in the space, such as 1Password and LastPass, are also seeking deals with enterprises that need a digital vault rather than just password management.
Punching Above Its Weight
SaferPass was founded in 2014, employs between 25 and 30 people, and has raised 1 million euros in one round of outside funding, according to Dolce and Crunchbase. Terms of the deal, which closed May 24, weren't disclosed. The SaferPass CEO will become Lookout's vice president of identity solutions, and the company's engineering leadership will report into Lookout's head of research and development, according to Dolce.
Despite being relatively small, Dolce says SaferPass has a robust and feature-rich product that holds its own in a feature-by-feature comparison against much larger companies, such as 1Password and LastPass. SaferPass invested heavily in its product and R & D and will benefit from the size of influence of Lookout's consumer app since SaferPass has only gone to market via OEMs rather than its own direct sales force.
"They had focused all their investment in product and less in market, and we've got a ready market for that product because we've got 40 million users of our consumer product through these very large carrier relationships that we have," Dolce says. "And so putting those two together made sense for us."
Lookout's consumer app is distributed by 20 different telephone carriers today, and Dolce plans to use the company's distribution channels to quickly gain market share around the SaferPass technology. The company plans to add password management to what it's already doing in the app around security, privacy and identity protection so that it can build on its client base rather than starting from scratch.
"There's more friction to put a second app out and start from scratch with zero devices than there is simply to add password management to 40 million existing devices," Dolce says. "The reason we're confident we're going to gain market share very quickly is we're going to move this through our existing footprint that's in the market today."
'Passwords Are Not Going to Go Away'
Large telephone carriers have for years been asking Lookout for password management capabilities, but Dolce says the company continually punted on the belief that the industry was moving to a passwordless future. Eventually, Dolce says, Lookout realized it needed to act on what customers were telling the company rather than what analysts or experts expected would happen in the future.
"Password management never went away," Dolce says. "In fact, that trend completely reversed, and passwords became more and more part of our everyday life. And in fact, the market for password management is actually expected to grow over the next several years. It's going to double, maybe even triple, to reach over $3 billion by 2026."
In the coming months, SaferPass will be integrated into Lookout's infrastructure on Amazon Web Services and Google Cloud Platform, with an emphasis on ensuring that the SaferPass technology adheres to all of Lookout's security policies and procedures. SaferPass operates solely on AWS today, but Dolce says pursuing a multi-cloud approach will make it easier to comply with data sovereignty requirements.
Going forward, Dolce says, he plans to track how many of Lookout's existing customers not only activate but also engage with the SaferPass feature on their application. Lookout plans to measure how many of the company's 40 million customers are actually going into the SaferPass feature on a daily basis and looking at it, according to Dolce.
"The financial community sees the same thing that we're seeing: Passwords are not going to go away," Dolce says. "We're not moving to a passwordless model anywhere in the near term."