Artificial Intelligence & Machine Learning , Fraud Management & Cybercrime , Leadership & Executive Communication
London Cybersecurity Summit Spotlights AI and Ransomware
Experts Emphasize Proactive Security Measures and Resilience to Mitigate Threats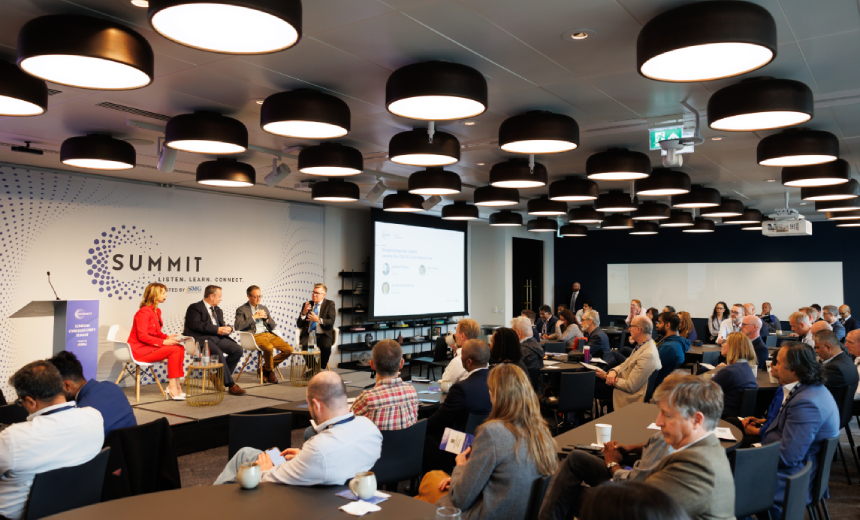 Information Security Media Group recently concluded its Cybersecurity Summit: London, which brought together industry leaders for a day of informative sessions covering a diverse range of critical cybersecurity topics.
See Also: 10 Belt-Tightening Tips for CISOs to Weather the Downturn
Helen Rabe, CISO of the BBC, delivered the keynote during the "CISO One-on-One" segment, and it focused on the refinement of team skills, effective leadership and incident response, all within the context of technology's transformative forces, particularly artificial intelligence. Rabe also highlighted the need for aligning security with business outcomes and communicating security strategy across all levels of organizations.
Featured speakers included Milos Pesic, CISO, ABB Accelleron; Quentyn Taylor, senior director, information security and global response, Canon in Europe, Middle East and Africa; Don Gibson, CISO, Kinly; John Stone, director, Office of the CISO, Google Cloud; and Tai Alad, director, solutions engineering, EMEA, CyberGRX.
AI and Cybersecurity
AI was a prevalent theme throughout the summit because of its growing importance in cybersecurity.
"The security experts comprising our 'Navigating the Technical Landscape of AI' panel looked beyond the FUD - fear, uncertainty and doubt - factor to explore the most promising applications for AI/ML, detailed the risk posed by adversarial AI, and shared challenges and limits they've faced when implementing current AI-driven systems," said Mathew Schwartz, executive editor of DataBreachToday, ISMG. "They all seemed enthusiastic about the security and privacy upsides offered by private generative AI models."
Discussions also explored the adoption of AI in organizations, the challenges it presents and the significance of training security teams to use AI effectively. Stone took a deep dive into Google's Secure AI Framework, or SAIF, which is designed to help mitigate risks specific to AI systems, such as model theft, data poisoning, malicious input and the extraction of confidential information from training data.
Ransomware Response Exercise
The Solution Room session titled "From Attack to Recovery: Incident Response in Ransomware Scenarios" highlighted the persistent and high-stakes nature of ransomware threats faced by cybersecurity leaders, regardless of their organizations' security architecture. The discussion emphasized the growing attack vectors, including internal lapses, supply chain vulnerabilities and human errors - all of which increase the risk of ransomware attacks.
"I particularly enjoyed the Solution Room scenario where the entire audience was engaged in networking and cooperating in a ransomware incident response tabletop exercise. Responses reinforced the need for organizations to be prepared beforehand to recover as quickly as possible and minimize the impact to business operations," said Tony Morbin, executive news editor, EU, ISMG. "The importance of a well-thought-out and practiced response playbook was highlighted, including how it must be communicated in advance of any event and updated regularly to tackle changing threats and circumstances."
The Solution Room session served as a precursor to an interactive incident response workshop, in which industry leaders shared firsthand experiences in facing and defending against ransomware attacks.
Key Takeaways
CISOs and CIOs are increasingly vulnerable to executive liability, especially in cases of data breaches and security incidents.
Proactive measures, crisis communication protocols and analysis of past incidents are critical for mitigating future ransomware threats.
Effective leadership can help prevent burnout among cybersecurity teams.
Join us at ISMG's Cybersecurity Summit: Financial Services on Oct. 17, 2023. Discover cutting-edge strategies and insights from industry experts to safeguard your organization against evolving cyberthreats.