Incident & Breach Response , Security Operations
Targeted Attacks on the Rise in India
Symantec's Tarun Kaura Analyzes New Report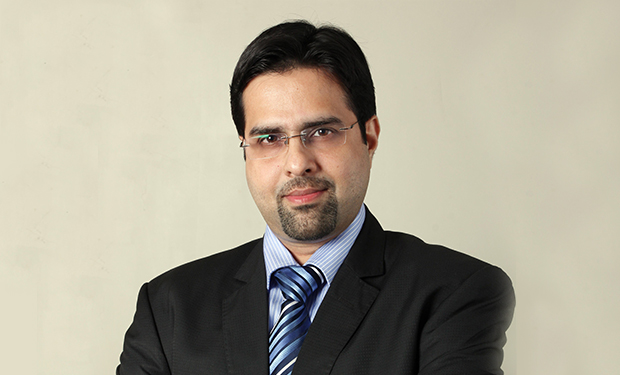 The 20th edition of Symantec's annual Internet Threat Security Report reveals that Indian businesses are seeing a massive increase in targeted attacks. In particular, businesses that support critical infrastructure are now on the cybercriminal radar.
Globally, there has been a 40 percent increase in targeted attacks, says Tarun Kaura, Symantec's director of technology sales for India and SAARC. Digital extortion using crypto-ransomware has risen by a whopping 4,000 percent in the last year, with India seeing almost 60,000 attacks in 2014, according to the report.
Also, India now ranks No. 1 globally as a source of DDoS attacks, according to information previously released by Symantec. The numbers from the new report suggest that India is a hotbed for Bot activity - a popular vector for DDoS attacks - with heavy concentrations being seen in the metros, Kaura says.
These and other findings from the research suggest that India's profile as a lucrative target to hackers has increased considerably in the last year.
"The massive uptake of the Internet in the country through new channels like mobile and 3G is adding hordes of new 'first-time' users, who have not previously used traditional platforms like the PC to access the Internet before," Kaura says. "India has 200+ million Internet users and 100+ million social media users and growing. This growth and low levels of awareness may well be responsible for this nefarious interest."
The report also finds that the time to market for software patches has gone up to an average of 59 days from just four days. Kaura says this is because patching complexity has increased, especially with bugs like Heartbleed, Shellshock and Poodle. This code is widely in use and needs to be fixed in every instance where it is replicated, making it harder to plug holes in software.
In this exclusive with Information Security Media Group, Kaura shares insights from Symantec's report and offers his perspective on the threat landscape in India. He speaks about:
Prominent trends in the Indian landscape in the past year;
Metrics around India's increasing profile as a target;
Context behind Symantec ISTR's findings in India.
Kaura leads the system engineering and solution architects team for Symantec in India. He has 15 years of experience, including roles at Wipro, EMC and IBM, and has expertise in server consolidation, virtualization, data availability, service management, information security and cloud technology. Kaura and his team design solutions to assist practitioners in overcoming security challenges, guiding them from understanding and acquiring a technical solution to its deployment and sustenance.