Standards, Regulations & Compliance
Overcoming Congressional Barriers on Cybersecurity Oversight
Audio Report: ISMG Editors Analyze the Latest Developments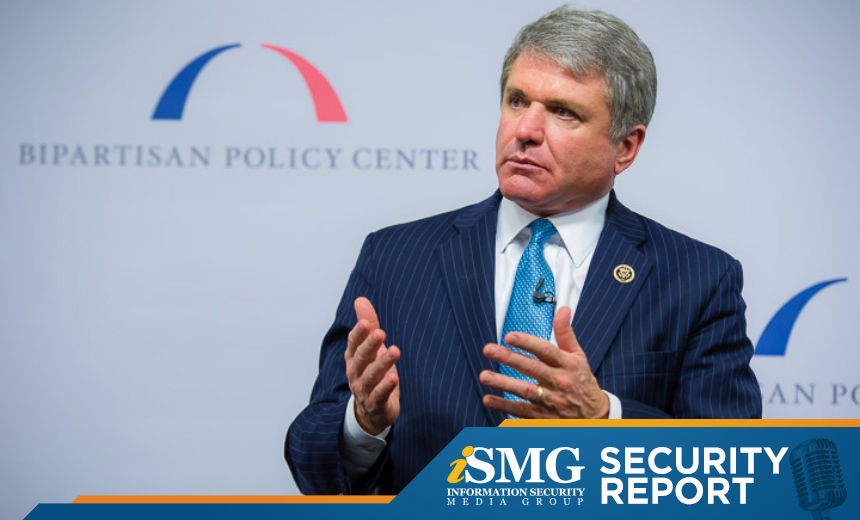 A major obstacle to enhance cybersecurity in the U.S. federal government is the way committees are structured in Congress. Today's ISMG Security Report leads off with House Homeland Security Committee Chairman Michael McCaul and DHS Secretary Jeh Johnson lament about the congressional bureaucracy that has as many of 10 committees provide oversight to DHS, the federal agency responsible for civilian cybersecurity. That, they say, hinders enactment of needed cybersecurity legislation.
Also in the Security Report, you'll hear (click on player above to listen):
The ISMG Security Report appears on this and other ISMG websites on Tuesdays and Fridays. Be sure to check out our Nov. 22 and Nov. 29 reports, which respectively analyzed burgeoning efforts to regulate the internet of things and how San Francisco is battling a ransomware outbreak that locked its light rail payment kiosks. The next ISMG Security Report will be posted on Tuesday, Dec. 6.
Theme music for the ISMG Security Report is by Ithaca Audio under the Creative Commons license.