Application Security , Next-Generation Technologies & Secure Development
Nikesh Arora on Palo Alto's Approach to Supply Chain Defense
Palo Alto CEO Shares How Buying Cider Security Will Secure Code Across Development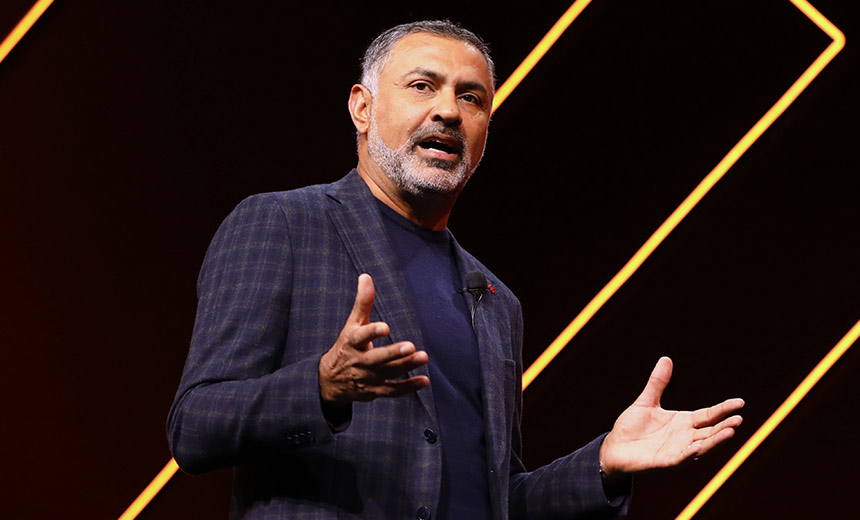 The recent $250 million acquisition of Cider Security will allow Palo Alto Networks to secure a piece of code from development to its implementation in a runtime environment.
For Palo Alto Networks to be successful in supply chain security, chairman and CEO Nikesh Arora says the company must understand the different capabilities, tool sets and open-source widgets coming into the customer's supply chain and be able to trace those components all the way to runtime. Arora says Cider Security's scanning capabilities will help with both elements as part of the Prisma Cloud portfolio (see: Palo Alto Networks to Buy Startup Cider Security for $250M).
"The founders of Cider had a very similar vision as to how we believe that supply chain has to be tackled," Arora says. "It was the alignment of strategy. It was the alignment of the founders' culture to Palo Alto's culture and our ability to absorb and integrate them which really made it stand out."
In this audio interview with Information Security Media Group during Palo Alto Networks' Ignite '22 in Las Vegas, Arora also discusses:
How the economy has changed conversations around consolidation;
How Palo Alto Networks has leveraged AI to make its SOC more autonomous;
Why network firewalls should be included in zero trust architecture.
Arora joined Palo Alto Networks in his current role in June 2018. He previously served as president and chief operating officer of SoftBank Group. Prior to that, he held a number of positions during a 10-year run at Google, including senior vice president and chief business officer, president of global sales operations and business development, and president of the Europe, Middle East and Africa region. Before joining Google, Arora held the role of chief marketing officer for the T-Mobile International Division of Deutsche Telekom AG, and he was chief executive officer and founder of T-Motion PLC, which merged with T-Mobile International in 2002.