Fraud Management & Cybercrime , Next-Generation Technologies & Secure Development
The Cybersecurity Education of the Next FBI Director
Also, U.S. Government Restricts Use of Moscow-based Kaspersky Software. Is that a Smart Move?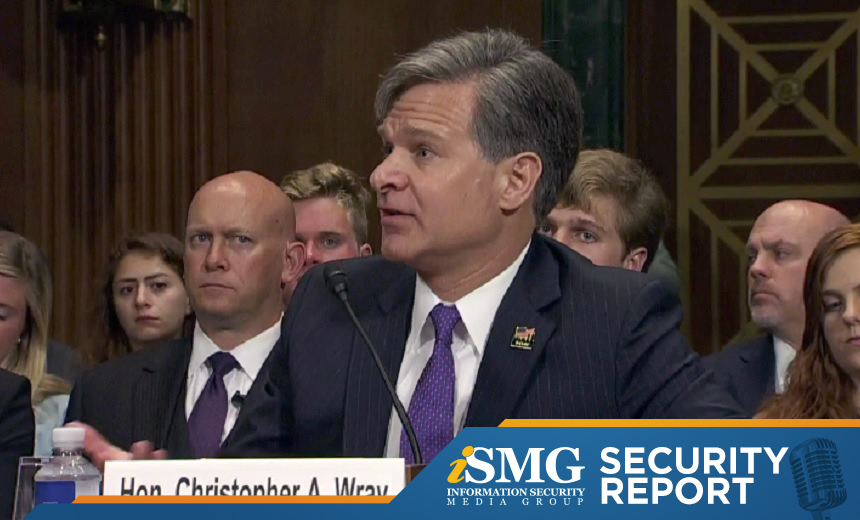 Leading the latest edition of the ISMG Security Report: a report on FBI Director-Designate Christopher Wray's admission that he faces a steep cybersecurity learning curve.
In the Security Report, you'll hear (click on player to listen):
Wray rank cybersecurity as one of the FBI's top three strategic priorities, along with counterterrorism and counterespionage;
DataBreachToday Executive Editor Mathew J. Schwartz evaluate the U.S. government placing restrictions on the use by federal agencies of Moscow-based Kaspersky Lab IT security products; and
HealthcareInfoSecurity Executive Editor Marianne Kolbasuk McGee report on Donald Rucker's first media briefing as the head of the Office of the National Coordinator for Health IT, which is phasing out its chief privacy officer position.
The ISMG Security Report appears on this and other ISMG websites on Tuesdays and Fridays. Check out our July 7 and July 11 reports that respectively analyzed how the NotPetya malware spread from its Ukraine origins and why President Donald Trump sought to create a joint U.S.-Russian cybersecurity unit and then backed off.
The next ISMG Security Report will be posted on Tuesday, July 18.
Theme music for the ISMG Security Report is by Ithaca Audio under a Creative Commons license.