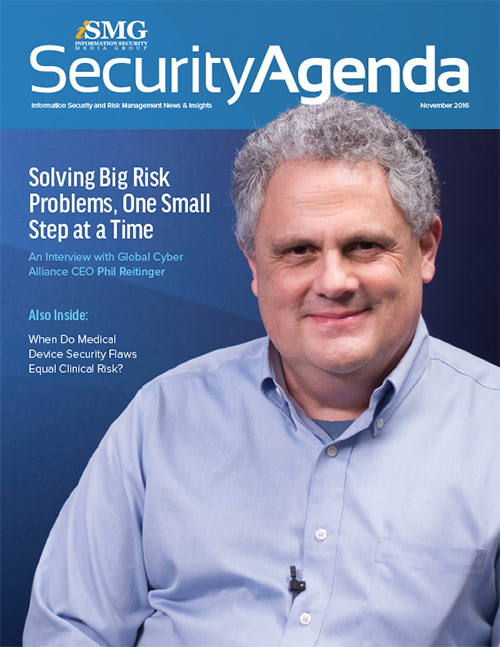 From headline-making data breaches to hacktivist attacks, there never have been so many high-profile incidents, which in turn have sparked greater public awareness of information security risks.
Now, more than ever, regulators, board members and even customers are asking smart questions about information security, fraud and compliance. You need to be prepared to give them informed answers. At Information Security Media Group, we've assembled a broad suite of content including news, sessions, podcasts, whitepapers, custom research and in-person Summits aimed at giving you the latest information you need about the ever-changing threat, compliance and technology landscape.
This monthly Security Agenda will highlight some of our latest news, education, interviews and summits. Novembers edition features Phil Reitinger, CEO of the Global Cyber Alliance discussing the topic of "Solving Big Risk Problems, One Step at a Time." Other industry influencers like Deven McGraw, Deputy Director HHS, cybersecurity expert Kevin Fu and Ron Ross of NIST cover pressing challenges security professionals are facing. Don't miss out, download your copy now.
You might also be interested in …