Operational Technology (OT) , SASE
Fortinet Weathers Economic Storm by Helping Users Cut Costs
Fortinet CEO Says Performance Advantage Over Rivals Has Blunted Impact of Downturn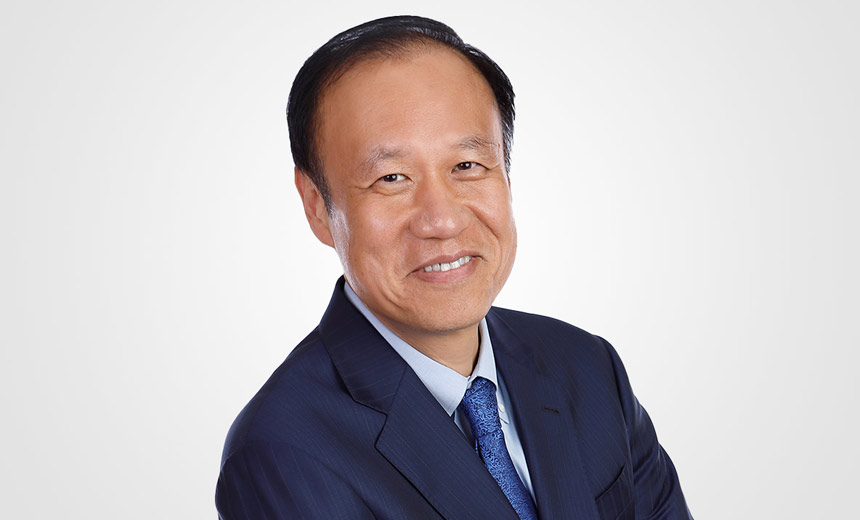 Fortinet has blunted the impact of the economic downturn by helping customers consolidate their security footprint and add protection in areas such as OT, Wi-Fi and SD-WAN.
See Also: OT-CERT: Enabling SMBs to Address Cybersecurity Risks
The Silicon Valley-based platform security vendor says its proprietary ASIC chip allows the company to take market share from rivals as it delivers superior performance in fields such as SD-WAN at a fraction the cost. IDC found Fortinet leads the market with 48% of firewall units shipped, which CEO Ken Xie says offers economies of scale and creates cost barriers for any rival looking to develop a chip of its own (see: Ken Xie on Why Fortinet Is Leaning Into SD-WAN, OT Security).
"We continue to gain market share in the cybersecurity industry," Xie tells investors Tuesday. "Fortinet has a huge security computing power advantage, allowing FortiOS to integrate more security functions and applications than our competitors with much better performance and much lower energy consumption."
Chief Financial Officer Keith Jensen tells investors Fortinet will deliver a $29 million cost savings over the next half-decade to a U.S. retailer with more than 500 locations. Fortinet replaced the multiple consoles the retailer previously used with a single pane of glass and took out the competitor's basic firewalls in favor of FortiGates that delivered URL filtering, Wi-Fi security and edge router replacement, Jensen says.
'We Do Have a Huge Advantage Compared to Other Competitors'
Customers increasingly want protection for more than just traditional corporate networks, and Xie says Fortinet's ability to secure both conventional IT settings as well as operational technology environments has gained traction in the market. Xie said in May Fortinet's OT business will be bigger than its SD-WAN practice due to the elevated threat environment and increased interest from manufacturing customers (see: Fortinet CEO Ken Xie: OT Business Will Be Bigger Than SD-WAN).
"In the long term, we do have a huge advantage compared to other competitors because of the investment we made in the product and the hardware with the ASIC, which gives us a huge advantage around total cost of ownership," Xie says. "We're committed to keep gaining market share in the space."
While protecting profit margins and lowering the total cost of ownership have driven interest from large enterprises, Xie says small and midsized businesses have turned to Fortinet due to the need for greater ransomware protection. Fortinet's SMB growth has been particularly strong in regions such as Europe, according to Xie.
Xie says enterprises also have turned to Fortinet to drive convergence between their security and networking teams, and many large organizations are making moves to bring their security operations center and network operations center closer together.
"That's where we see a lot of the big enterprise customers," Xie says. "They definitely want to add additional protection for their infrastructure while having a better total cost of ownership at the same time and leveraging a single, integrated platform to offer better security and networking together."
From a backlog perspective, Xie says the logjam has shifted in recent quarters from network firewalls to more traditional networking equipment such as switches and Wi-Fi routers. Xie expects supply chain issues to dissipate over the course of 2023, but Fortinet recognizes that not all the backlog will convert into revenue due to cancellation rates in the high single digits around networking equipment.
In August, networking equipment accounted for 50% of Fortinet's backlog due to continued challenges sourcing raw materials for switches and access points, while the company's FortiGate firewalls accounted for 40% of the backlog (see: Fortinet Looks to Address Rising Costs With Price Increases).
Sales Surge in North America, Europe
| Category | Q4 2022 | Q4 2021 | % Change |
| --- | --- | --- | --- |
| Total Revenue | $1.28B | $963.6M | 33.1% |
| Service Revenue | $742.9M | $584.7M | 27.1% |
| Product Revenue | $540.1M | $378.9M | 42.5% |
| Americas Revenue | $521.2M | $380.8M | 36.9% |
| EMEA Revenue | $510.1M | $370.8M | 37.6% |
| APAC Revenue | $251.7M | $212M | 18.7% |
| Net Income | $313.8M | $199M | 57.7% |
| Earnings Per Diluted Share | $0.40 | $0.24 | 66.6% |
| Non-GAAP Net Income | $349.7M | $205.8M | 69.9% |
| Non-GAAP Earnings Per Share | $0.44 | $0.25 | 76% |
Source: Fortinet
Fortinet's revenue of $1.28 billion in the quarter ended Dec. 31 fell short of Seeking Alpha's sales estimate of $1.3 billion. Meanwhile, the company's non-GAAP earnings of $0.44 per share crushed Seeking Alpha's non-GAAP estimate of $0.39 per share.
For the full year, Fortinet's revenue surged to $4.42 billion, up 32.2% from $3.34 billion the year prior. Net income jumped to $857.3 million, or $1.06 per diluted share, up 41.3% from $606.8 million, or $0.73 per diluted share, in 2021. On a non-GAAP basis, net income skyrocketed to $961.6 million, or $1.19 per diluted share, up 44.4$ from $666 million, or $0.80 per diluted share, in 2021.The company's stock is up $6.96 - 12.94% - to $60.74 per share in after-hours trading Tuesday. That's the highest Fortinet's stock has traded since Aug. 3.
The Americas accounted for 40.6% of Fortinet's revenue in the fourth quarter, while Europe, the Middle East and Africa, or EMEA, delivered 39.8% of revenue and Asia-Pacific, or APAC, was responsible for the remaining 19.6% of revenue.
For the quarter ending March 31, Fortinet expects non-GAAP net income of $0.27 to $0.29 per share on revenue of between $1.18 billion and $1.22 billion. Analysts had been expecting non-GAAP net income of $0.28 per share on sales of $1.18 billion, according to Seeking Alpha.